Colorado General Assembly Passes Senate Bill (SB) 11-019 Encouraging Defined Contribution Health Plans and Health Reimbursement Arrangements (HRAs).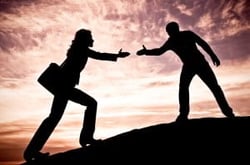 The Colorado General Assembly has passed Senate Bill (SB) 11-019. The Governor is expected to sign the bill into law in the next few days. This Bill further encourages small employers to use Health Reimbursement Arrangements (HRAs) to fund tax-free employee health benefits.
The passage of SB 11-019 further highlights the State of Colorado's support of Health Reimbursement Arrangements and individual policy premium reimbursement.
1. Confirmed that employers of any size may establish HRAs that reimburse for individual health insurance premiums.
2. Confirmed that individual policies paid for by an employee who has an HRA are subject to individual health insurance regulations (not group health insurance regulations).
3. Repeals the 2009 Colorado Department of Insurance Bulletin No. B-4.32.
Upon passage, SB 11-019 will modify CRS 10-16-105.2 to include:
10-16-105.2. Small employer health insurance availability program. (1.5) NOTWITHSTANDING ANY OTHER PROVISION OF LAW, A SMALL EMPLOYER THAT DOES NOT HAVE, AND HAS NOT HAD IN THE PREVIOUS TWELVE MONTHS, A SMALL GROUP HEALTH BENEFIT PLAN PROVIDING COVERAGE TO ITS EMPLOYEES UNDER THIS ARTICLE MAY REIMBURSE AN EMPLOYEE, WHETHER THROUGH WAGE ADJUSTMENTS OR HEALTH REIMBURSEMENT ARRANGEMENTS, FOR ANY PORTION OF THE PREMIUM FOR A HEALTH COVERAGE PLAN.
The intent of the bill is to encourage small employers that do not offer group health benefits to use
Health Reimbursement Arrangements (HRAs)
for individual policy premium reimbursement. In reality, the added language has no legal meaning - Colorado small employers have always been allowed to pay and reimburse employees for individual health insurance!
Note: None of this should be taken as legal or tax advice.