QSEHRA Administration Software
PeopleKeep's qualified small employer health reimbursement arrangement (QSEHRA) administration software gives small employers an affordable and flexible way to provide tax-free funds for their employees' qualified medical expenses.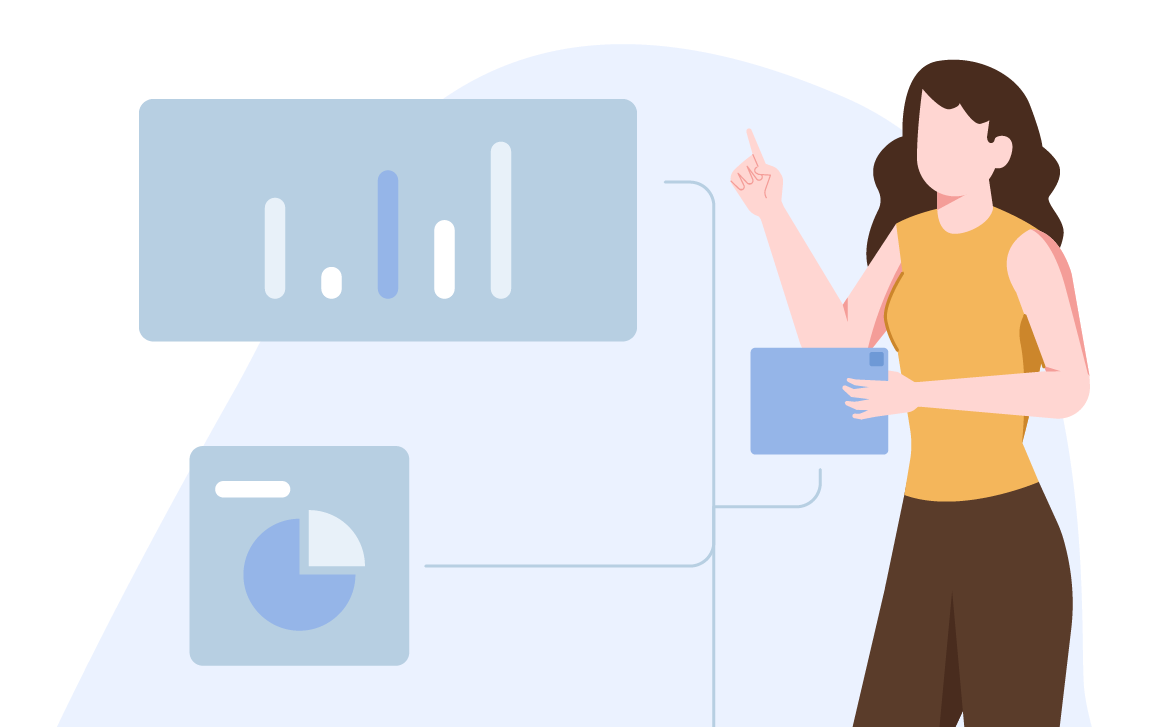 Struggling to offer health insurance as a small business?
If you're a small employer with 50 or fewer employees looking to offer health benefits on a budget, the qualified small employer health reimbursement arrangement (QSEHRA) is made just for you.

A QSEHRA is a formal health benefit that allows organizations to reimburse their full-time workers, tax-free, for their medical expenses.
"We previously had a QSEHRA through Gusto. But the administrative process was clunky and caused the team a lot of anguish. We were excited to switch to PeopleKeep because they were clearly focused on customer service and creating an easy platform for our team to use."
How a QSEHRA helps small and medium size businesses recruit and retain top talent
No minimum contribution limits
With a QSEHRA, there are no minimum contribution requirements you need to meet—only a maximum limit. Plus, you can offer different allowances based on family status.
Tax-free for employers and employees
Unlike offering an employee stipend, offering a QSEHRA is completely tax-free for employers and tax-free to employees with minimum essential coverage (MEC).
HSA-compatible
If your employees already have an HSA, they can easily coordinate their health spending with their monthly QSEHRA allowance. No need to choose between the two.
Empower employees
Rather than being lumped into a one-size fits all group plan, a QSEHRA gives employees the power to choose their own individual health insurance.
"Not only is our QSEHRA benefit an added bonus to our compensation package, but it also helps with our employee retention."
What makes a QSEHRA with PeopleKeep different
Award-winning customer support
Whether it's by phone, email, or live chat, our responsive, U.S.-based customer support team and free help articles are there for you and your employees anytime you need us.
Simplify benefits
Allows employers to avoid having to qualify for group health insurance and the headaches involved with re-enrollment and premium increases.
Recruit top talent
Helps attract employees. Aside from salary, health benefits are the top consideration applicants make before accepting a job offer.
Retain employees
Gives employees the power to choose how they use their allowance. Can be used for health insurance premiums and even out-of-pocket expenses.
"Working with PeopleKeep has saved us a lot of stress and time administering our QSEHRA benefit."
PeopleKeep by the numbers
Join thousands of others who use PeopleKeep to administer their QSEHRA
$37M+
Reimbursement dollars processed
90,000+
Expenses reviewed
Service the way it should be
As a small or medium size business owner, we know you wear a lot of hats. That's why at PeopleKeep, our software is simple to administer and our award-winning customer service team is available at the click of a button. Whether it's filling out legal documents, reviewing reimbursement requests, or navigating tax requirements, we're here to guide you every step of the way.
Maybe that's why we have hundreds of five-star reviews on Google, Capterra, and G2. Or maybe it's because our customers love how intuitive and simple our software is to use. Either way, our team handles the administrative and compliance burden so you can focus on running your organization.

See what our customers have to say on Google, Capterra, and G2.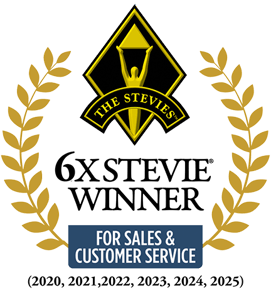 How to sign up for a QSEHRA with PeopleKeep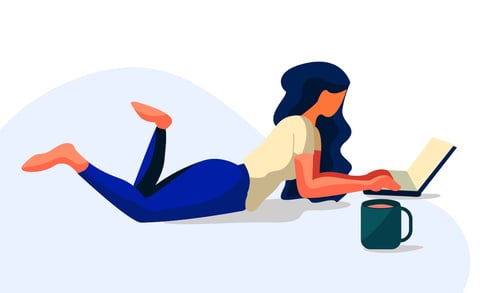 STEP 1
See if you're eligible for a QSEHRA
First, you'll need to answer a few questions to make sure your organization is eligible to sign up for a QSEHRA. Your eligibility will depend on the size of your organization, the number of W-2 employees you have, and what other group health insurance plans you have in place.
Take our HRA quiz to determine if the QSEHRA is the right fit for you.
STEP 2
Create a PeopleKeep account
Next, you're ready to create a PeopleKeep account for your organization. Here you'll fill in basic information about your organization, like the address, phone number, and tax-filing status.
We use the information you enter in this setup process to instantly set up your legal plan documents, which are part of what makes your QSEHRA plan compliant with all applicable federal regulations.
You'll also include some basic contact information about you. As the benefits administrator, you'll be able to add and manage benefits, users, and billing information. You're welcome to add more admins later to help manage your account.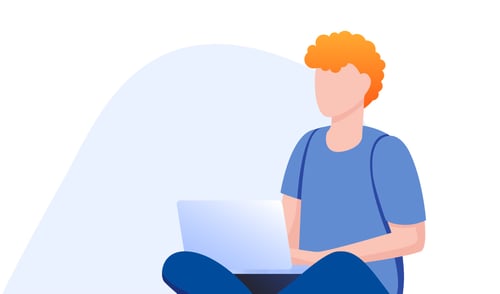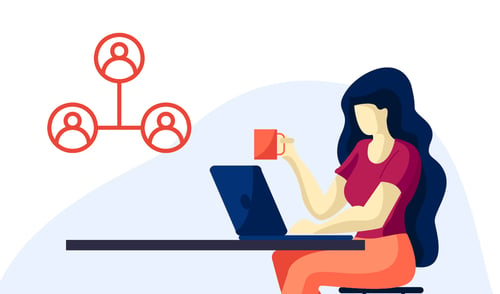 STEP 3
Design your QSEHRA benefit and add your people
Now you're ready to design your benefit so it's tailored to you and your employees' needs. This step includes choosing a monthly allowance amount, deciding if you want employees with different family statuses to receive different allowance amounts, and choosing whether or not you'd like to reimburse employees for qualifying out-of-pocket expenses in addition to their insurance premiums.
Next, you'll add the names and emails of each of the employees you want to participate in your QSEHRA benefit. With a QSEHRA, all W-2 are eligible to participate, so all of your employees will automatically be opted in to the benefit.
STEP 4
Launch your QSEHRA benefit
When you're ready, the last step is for you to sign your benefit documentation to officially launch your QSEHRA. Once it's signed, we'll automatically invite your employees to start using it on the start date you chose!
Schedule a consultation with a personalized benefits advisor.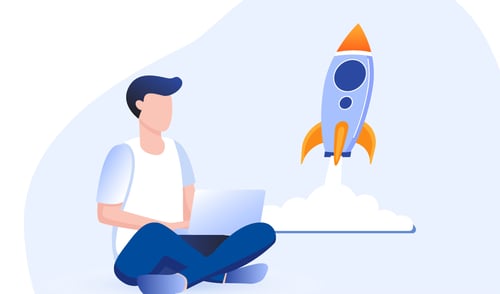 Offering personalized benefits is possible with PeopleKeep
Skip the expensive group premiums and annual rate hikes that come with group health insurance plans and implement a cost-controlled, budget-friendly benefit.
Fill out the form to get access to an on-demand QSEHRA demo.
FAQ
Frequently asked questions
What does PeopleKeep's HRA software do?
PeopleKeep's HRA software helps employers administer their own HRA in just minutes per month. It makes health benefits smooth, efficient, and meaningful to employees. A PeopleKeep HRA gives employers instant access to legal plan documents and award-winning customer support for themselves and their employees.

Watch a demo
Does PeopleKeep have hidden fees?
We don't believe in hidden fees at PeopleKeep. The only charges that will show up on your invoices are the one-time setup fee when you first purchase a plan, the monthly base fee, and the monthly per-employee fee.
What payment methods does PeopleKeep accept?
We accept credit card and ACH payments.
Can business owners participate in a PeopleKeep HRA?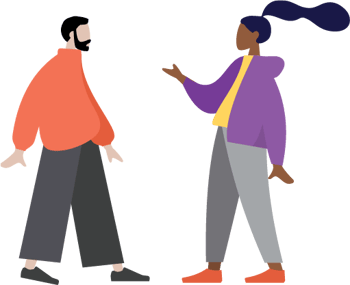 GET IN TOUCH
Interested in signing up with PeopleKeep?
Speak with a PeopleKeep personalized benefits advisor who can help you answer questions, set up your account, and guide you through the beginning stages of your new benefit.