ICHRA ADMINISTRATION SOFTWARE
Ditch the one-size-fits-all approach: Unleash the flexibility of ICHRAs
The individual coverage health reimbursement arrangement (ICHRA) is a game-changer for employee benefits. With PeopleKeep's ICHRA administration software, you can easily manage this health benefit, take back control of your benefits budget, and give your employees the personalized benefits they deserve.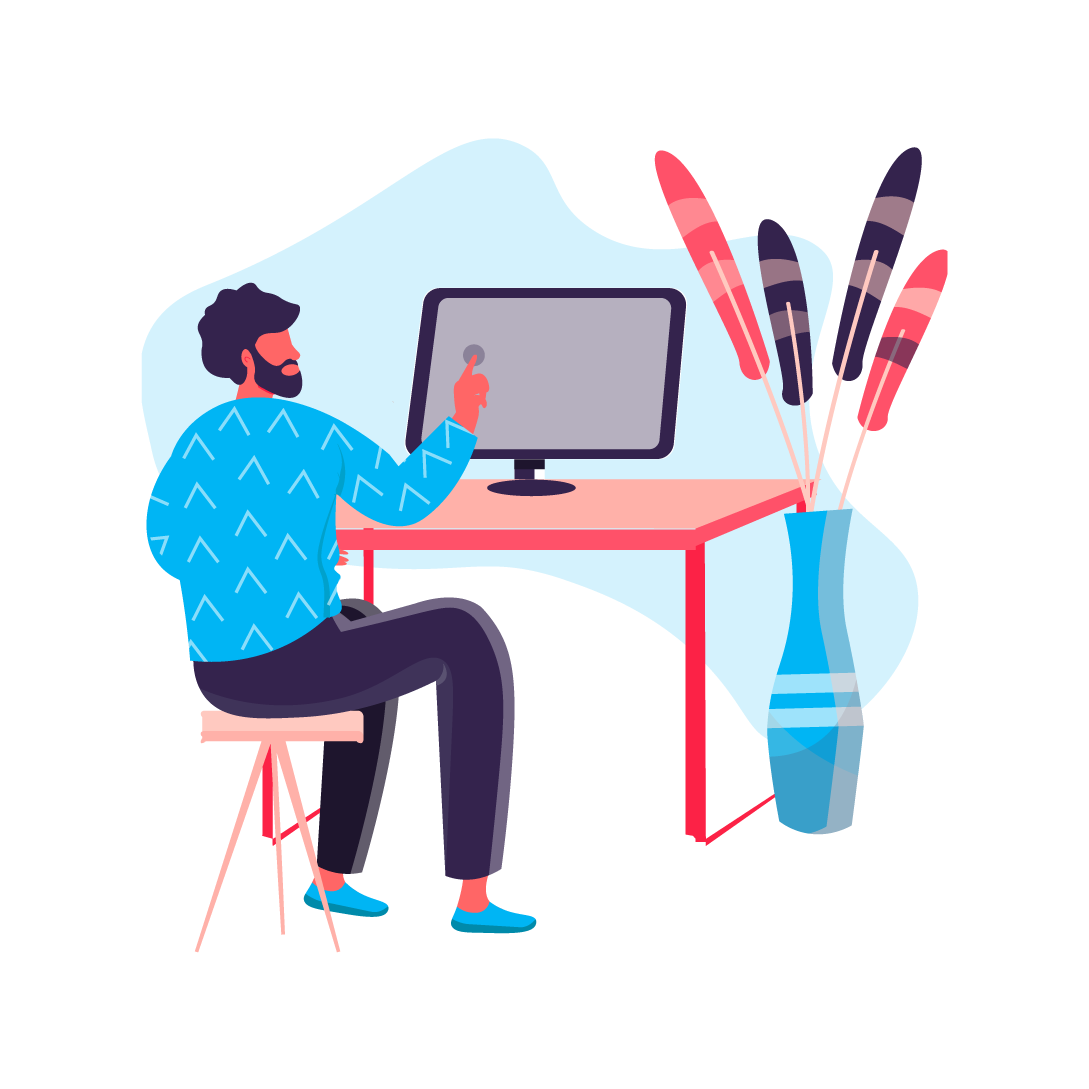 Your employees want health benefits that are…
If you want to attract and retain talented employees, you must offer a standout health benefit as part of your compensation package. An individual coverage HRA (ICHRA) offers more flexibility and personalization than traditional group health insurance. With an ICHRA, you can reimburse your employees for the individual health insurance policies and medical expenses that meet their unique needs, all while staying within your budget. Your employees will feel empowered to leverage their health benefit in the way that best suits them, leading to increased satisfaction and productivity.
A budget-friendly health benefit that satisfies the employer mandate
For many employers, offering a traditional group health insurance plan isn't feasible. Insurance is often too expensive, too complex, and too restrictive. Yet organizations with 50 or more full-time equivalent employees (FTEs) must offer health insurance to their full-time employees—or be subject to penalties from the IRS.
An ICHRA is a way to provide a compliant health benefit while saving time and money compared to group coverage. An ICHRA is a formal group health benefit that organizations of all sizes can use to reimburse their employees, tax-free, for individual health insurance premiums and more than 200 other out-of-pocket medical expenses.
Now you can break free from traditional group health insurance and give your employees the individualized coverage they desire.
"It's such a lovely thing not to have to worry about [our ICHRA]. PeopleKeep handles the legal stuff—I didn't have to do it at all. I'm used to having to do everything from scratch."
Experience the advantages of individualized health coverage
Controlled costs
You can define a set allowance for each employee, giving you greater control over your health benefits budget. This makes unexpected expenses like annual rate hikes a thing of the past.
Simple administration
With an ICHRA, you don't need to worry about the complex design process or participation rules that come with a group plan. That means no more compliance or administrative headaches.
Inclusive for employees
ICHRAs give your employees the power to choose the health policies that best meets their individual needs. This gives them more control over their healthcare, doctors, and expenses.
What sets PeopleKeep's ICHRA administration platform apart?
Award-winning customer support
Our responsive, U.S.-based customer support team is ready to help your team when you need us. We've won four consecutive Stevie Awards for our customer service!
Stress-free ICHRA administration
Administering your health benefits only takes a few minutes each month. You can instantly see which employees use the benefit, check reimbursement deadlines, and approve reimbursements.
Automated legal documents
Leave the compliance leg work to us. We'll generate legal plan documents and keep tabs on your benefit to ensure continued compliance with the IRS, HIPAA, and ERISA regulations.
Completely customizable
You have complete control when designing your new health benefit. Set up employee classes and choose which expenses you want to reimburse right from our platform.
Best of all? Our expert team reviews all of your employee reimbursement requests for you, giving you more time to focus on running your business without worrying about compliance.
A record of excellence
As the first company to offer a cloud-based ICHRA administration solution, we're uniquely positioned to serve your needs. Join thousands of other organizations that use PeopleKeep to administer their benefits.
$15.2M+
ICHRA reimbursement dollars processed annually
19,000+
ICHRA expenses reviewed annually
How to use our ICHRA platform
With an ICHRA, you can offer your employees a monthly allowance for their individual insurance premiums and out-of-pocket medical expenses. Employees choose the expenses they want to use their allowance on, submit proof of purchase, and attest to having qualifying individual health coverage. Once our team ensures their expenses are eligible, you'll reimburse them up to their available allowance.
Here's a breakdown of the process: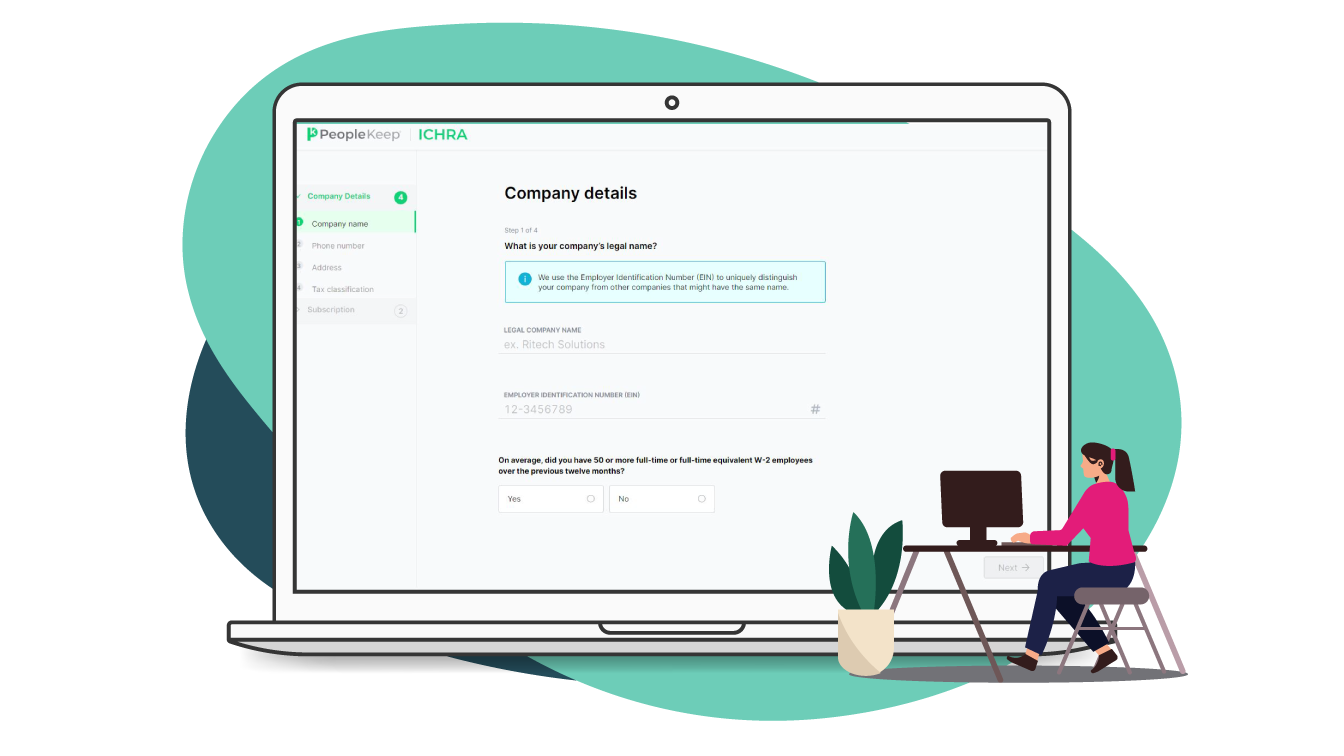 STEP 1
Create a PeopleKeep account
To get started, you'll create a PeopleKeep account for your organization. Here you'll share your basic business information. We use this information to generate legal plan documents for your ICHRA.
Enter company details, such as your business name, EIN, and contact info
Provide the number of W-2 employees eligible for the ICHRA
STEP 2
Design your ICHRA benefit
Now you're ready to design your benefit. You'll have complete control over your benefit start date, allowance amounts, employee classes, and whether you want to reimburse employees for insurance premiums only or premiums plus out-of-pocket medical expenses.
Choose a benefit start date
Create optional employee classes: full-time, part-time, seasonal, salaried, non-salaried, state-based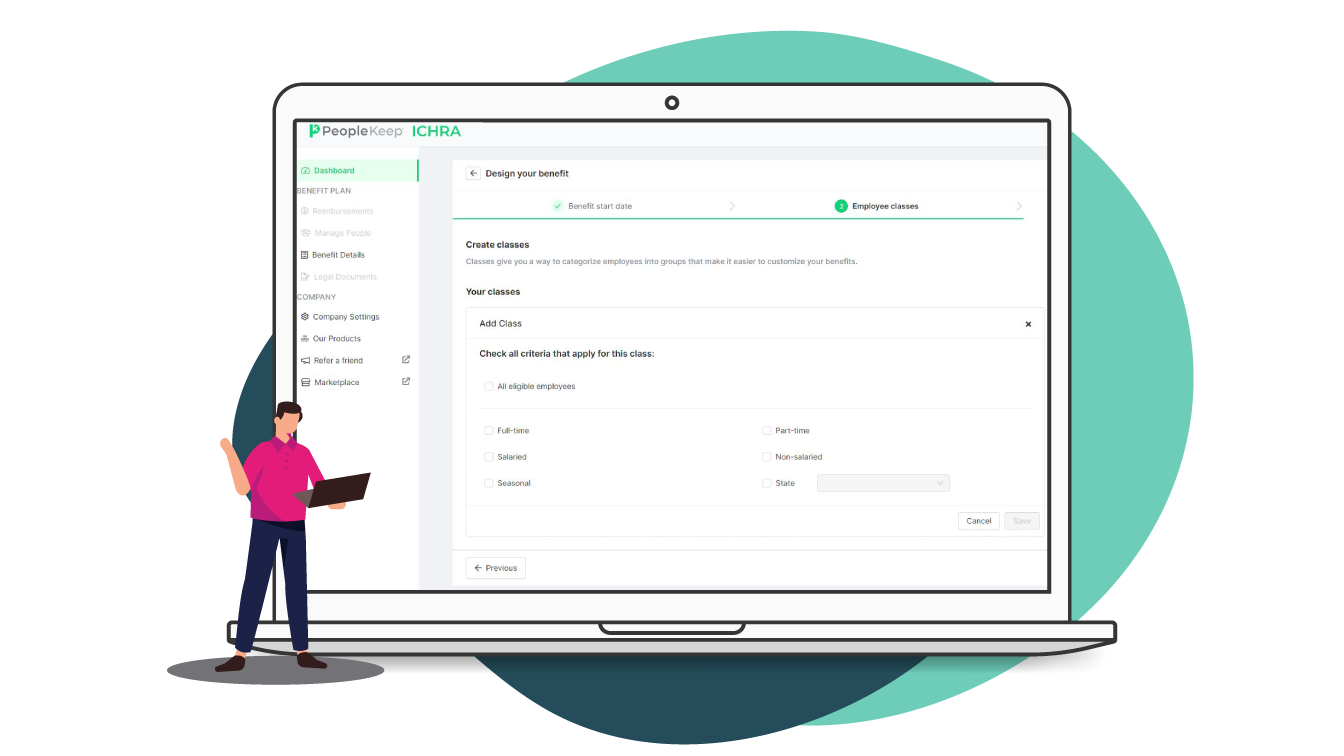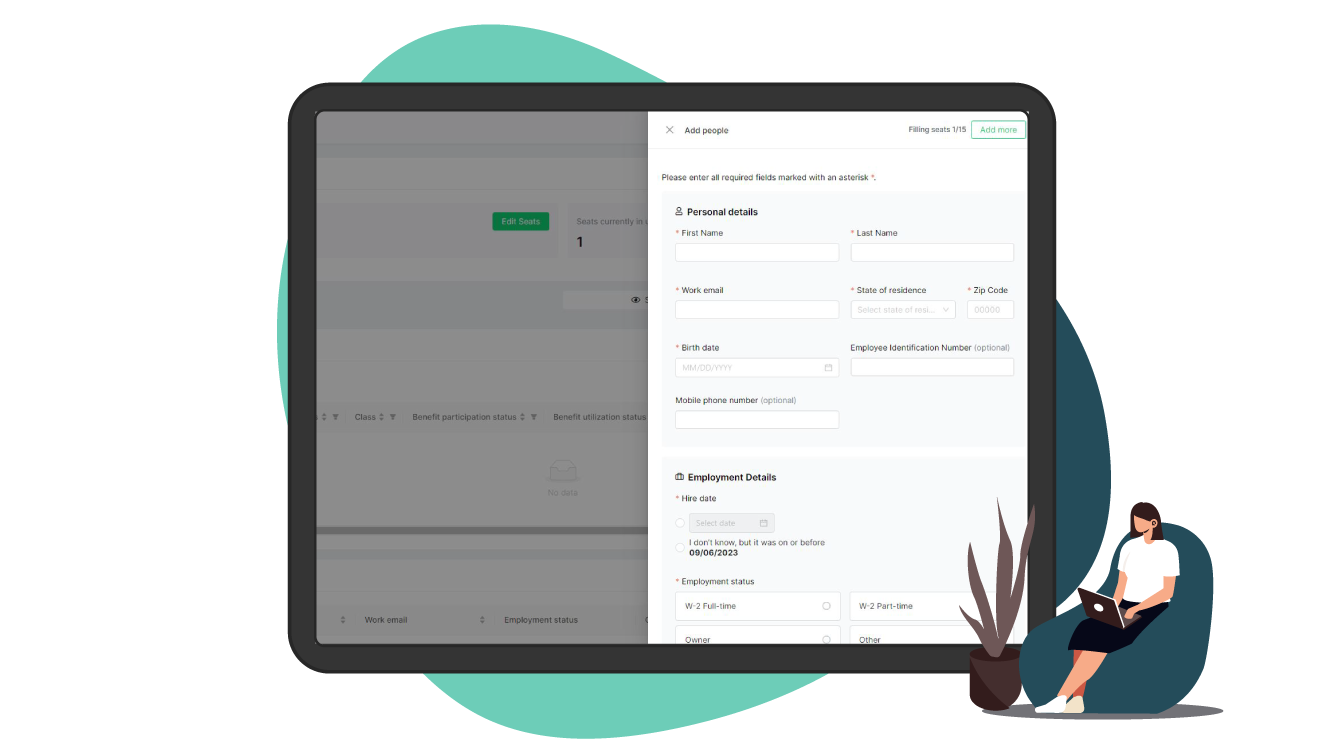 STEP 3
Add your people and launch your benefit
Next, you'll invite your employees to participate in your new benefit. Once invited, employees will receive an email with the details about their ICHRA and how it works. With an ICHRA, employees can choose whether they want to opt in or out of their benefit, depending on whether their allowance is considered affordable. When you're ready, the last step is to officially launch your ICHRA.
Employees can use our interactive tool to decide whether opting in or out is best for them
STEP 4
Employees make qualifying purchases and request reimbursement
After an employee opts into the benefit and you launch your ICHRA, they can make out-of-pocket medical purchases for the qualifying expenses they choose. After making eligible purchases, employees submit documentation, such as a receipt, and attest that they have qualifying individual health coverage.
STEP 5
Reimburse your employees
Once the expense is submitted, our expert team reviews it for IRS compliance. Once an expense is verified, you can approve the amount and reimburse your employee through payroll or by cash or check.
PRICING
Simplified ICHRA pricing
No more hidden fees or annual rate hikes. Get ready to implement budget-friendly health benefits without the hassle.
---
Includes up to 3 seats
$18/mo per additional employee
$150 one-time set-up fee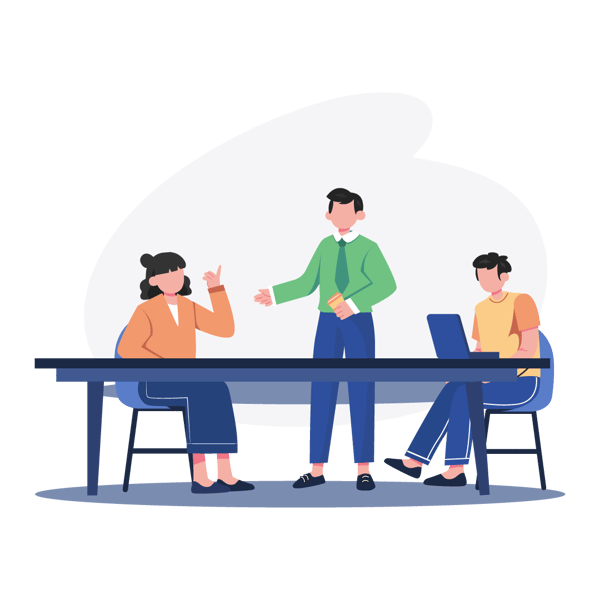 Ready to revolutionize your employee benefits?
Build your ICHRA online or consult with a personalized benefits advisor for expert guidance.
FAQ
Frequently asked questions
What does PeopleKeep's HRA software do?
PeopleKeep's HRA software helps employers administer their own HRA in just minutes per month. It makes health benefits smooth, efficient, and meaningful to employees. A PeopleKeep HRA gives employers instant access to legal plan documents and award-winning customer support for themselves and their employees.

Watch a demo
Does PeopleKeep have hidden fees?
We don't believe in hidden fees at PeopleKeep. The only charges that will show up on your invoices are the one-time setup fee when you first purchase a plan, the monthly base fee, and the monthly per-employee fee.
What payment methods does PeopleKeep accept
We accept credit card and ACH payments.
Can business owners participate in a PeopleKeep HRA?