Individual coverage HRA (ICHRA): The ultimate guide
A customizable and tax-free way to offer a personalized healthcare benefit to all your employees.
Download our comprehensive guide to offering an ICHRA.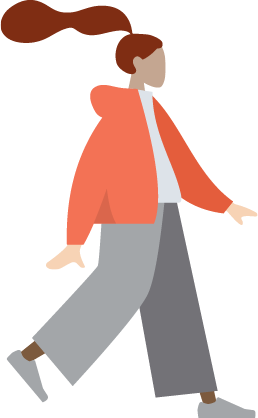 Want to tailor your health benefits to your employees?
While health benefits have traditionally been one-size-fits-all, today personalization and flexibility are what employees expect—and what will win them over in a tight labor market. So how do you offer health benefits that are tailored to the unique needs of your diverse range of employees across age, health status, and budget?
By offering an individual coverage HRA, you can offer eligible employees a tax-free health allowance to spend each month on the individual coverage that makes sense for them.
Already offering a traditional group health plan? You can also offer an ICHRA to your employees who don't qualify for your group health plan to expand your benefits package and extend your benefits to different sets of employees.
Topics covered in this guide include:
What is an ICHRA?
An individual coverage HRA (ICHRA) is a formal group health plan that allows organizations of all sizes to reimburse their employees, tax-free, for their individual health insurance premiums and potentially other qualifying medical expenses.
For an applicable large employer (ALE) who needs to satisfy the Affordable Care Act's employer mandate, an ICHRA is a great solution. Whether you choose to offer your ICHRA as a stand-alone benefit to all your employees or as a separate benefit for your employees who don't qualify for your group health insurance coverage (such as remote employees in states beyond your main office, or part-time employees) an ICHRA benefit meets the requirements of the mandate.
What are the benefits of an ICHRA?
Empowers employees
With ICHRA coverage, instead of the employer choosing one health policy for everyone, each employee can shop for their preferred health insurance policy through a broker or an online site to choose the individual health insurance coverage with the network, doctors, and health insurance premium that works best for them.
If an employee already has qualifying individual health insurance in place, they can even keep their existing policy. What's more, when they leave the organization, they can take their individual policy with them, since it's not tied to their employment.
Completely customizable
An ICHRA can be offered in a number of different ways to fit the needs of your organization. By dividing your employees into classes, you can legally offer different benefits and allowance amounts to different employees based on job-based criteria in addition to offering different benefits based on the employee's age and family status.
No contribution or participation requirements
Unlike other HRAs, the ICHRA has no minimum or maximum employer contribution limits, so you can offer your employees as little or as much as you choose. What's more, there are no participation requirements in order to offer an ICHRA, so you don't need to have a certain number of employees enrolled in the benefit in order to offer it.
Tax advantages
With an ICHRA, reimbursements are free of payroll taxes for the employer and free of income taxes for the employee. That means ICHRA funds don't need to be reported as income on employees' taxes at the end of the year.
How does an ICHRA work?
If you're new to offering an ICHRA, we can help. At PeopleKeep, we're experts on HRA administration and help thousands of employers reimburse their employees through our hassle-free software solution every day.
Regardless of how you choose to administer your ICHRA, the following steps will apply.
Here's a four-step breakdown of the process:
Step 1: Design your benefit
First, the employer designs their ICHRA benefit so it's suited to the needs of their employees. When setting up your ICHRA, you'll decide how much tax-free money you want to offer to employees each month in a set allowance, which expenses you'd like to be eligible for reimbursement, and finally decide if you'd like to offer different benefits to employees in different groups.
Step 2: Employees make healthcare purchases
Once your benefit is set up, employees are ready to opt in to the benefit, if they choose, and spend their allowance. Employees who opt in to the ICHRA will purchase the individual health insurance coverage and potentially other qualifying medical expenses they want with their own money.
Eligible out-of-pocket expenses can include everything listed under IRS Publication 502, although you can limit some of these items according to your preference.
For example, if you want to offer a premium-only ICHRA that only reimburses employees for their individual health insurance premiums, not out-of-pocket costs, you can do so.
Step 3: Employees submit proof of incurred expenses
Next, after the employee has made their purchases, they'll submit documentation showing proof of the incurred expenses they're submitting for reimbursement.
Due to IRS regulations, this documentation must include:
The name of the item or service
The cost of the item or service
The name of the vendor
The date of purchase
Invoices, receipts, or an explanation of benefits from an insurer or healthcare provider typically satisfies this requirement. Depending on the item that's being requested for reimbursement, a doctor's note or prescription may also be necessary under the regulations. Keep in mind that this information is subject to HIPAA's privacy rules and must be handled carefully if you are self-administering an ICHRA.
Step 4: Review and reimburse expenses
Finally, the employer will review the expense and either approve or reject the request. If you're offering an ICHRA with PeopleKeep, our experts will review your employees' submissions for you so you can be sure it qualifies. If it's a qualified expense, you will reimburse your employee up to their accrued allowance.
Typically, employers choose to reimburse employees through payroll by adding a non-taxable line item to employees' paychecks, although you can also pay out ICHRA funds through a separate check, cash, or a bank transfer.
Who can offer an ICHRA?
All employers with at least one W-2 employee can offer an ICHRA. This includes businesses, nonprofits, government entities, and religious organizations.
You can offer an ICHRA as a stand-alone benefit or alongside a group health insurance policy. However, remember that you cannot offer the choice between group health insurance and an ICHRA to the same group of employees.
For example, you could offer group health insurance to full-time employees and an ICHRA to part-time employees, but you can't offer full-time employees a choice between group health and an ICHRA.
Who can participate in an ICHRA?
The federal government requires employees participating in an ICHRA to have a qualifying form of individual health insurance. Employees covered by any kind of group plan, including a spouse's or parent's plan, cannot participate in an ICHRA. Other unacceptable forms of coverage include COBRA, health care sharing ministries, association health plans, Tricare, or being uninsured—just to name a few. See the full list of eligible forms of coverage here. Beyond that, eligibility requirements are up to the employer.
Can S Corporation Owners Participate?
IRS regulations dictate that S Corporation owners and their spouses who own more than 2% of a business cannot participate in an ICHRA. This is because owners are able to write off their medical expenses through other means and are not considered employees of the business by the IRS. Fortunately, however, this rule only applies to owners, and employees are still able to participate.
What's the difference between an ICHRA and other types of HRAs?
The individual coverage HRA functions much like other HRAs, especially the qualified small employer HRA (QSEHRA). However, there are essential differences among them that may help determine which HRA is best for your organization.
For example, the ICHRA allows for more flexibility than the QSEHRA, in that employers can offer different benefits to employees in different classes and there are no maximum employer contribution limits. However, ICHRAs can also be more complicated with premium tax credit coordination and other factors.
See our QSEHRA vs. ICHRA comparison chart to learn more
The ICHRA differs from the integrated HRA, also known as the group coverage HRA (GCHRA), in that employers don't have to offer group health insurance in order to offer the HRA. The group coverage HRA solution is used by employers with a group health plan who want to supplement the benefit with an HRA allowance that covers qualifying medical expenses (often because the employer wants to help reduce the risk of a high deductible for their employees).
Take our quiz to see which HRA is right for your organization
Is an ICHRA allowance considered income?
Reimbursements made through an ICHRA are not considered income and don't need to be reported as such by the employer on an employee's W-2.
How do I know if my employees' health coverage is ICHRA-qualified?
Not all coverage types are created equal. Employees and their dependents who plan to get insurance premiums reimbursed need to be covered through a qualifying individual health plan that can be integrated with the ICHRA.
Generally speaking, as long as your plan has no annual or lifetime limits and covers preventive health services with no cost sharing, it will work with an ICHRA. Health care sharing and direct primary care plans are not eligible.
Are ICHRAs good for employees?
An ICHRA is an excellent health benefit for employees because it allows them to be consumers of their own healthcare insurance. Rather than their employer making decisions for them on which health insurance policy they can participate in, employers can give the decision-making power to employees and empower them to shop on the individual market to choose the right plan that fits their budget, network, and health needs.
Learn more about how HRAs work for the employee in our webinar
What if my employees qualify for premium tax credits?
With an ICHRA, employees who qualify for a premium tax credit will choose whether they want to participate in the ICHRA or collect their tax credit based on whether or not the ICHRA is considered affordable.
If an ICHRA allowance is affordable, then an employee's best option is to participate in the ICHRA. Being offered an affordable allowance makes employees ineligible to receive premium tax credits even if they don't participate in the ICHRA. So if they decided to opt out of your ICHRA, you still wouldn't be able to receive your tax credits, meaning they'd be missing out on the money your employer was offering.
If an ICHRA allowance is considered unaffordable, employees have the option to opt in or out of the ICHRA based on who is giving them more money. If their premium tax credit is larger than the allowance, they will want to opt out of the ICHRA and collect your credit.
Any employee can choose to waive their tax credits and participate in an ICHRA. But, employees may only opt out of their ICHRA if it's considered unaffordable.
Learn more about how the premium tax credit coordination works with the ICHRA
Can business owners participate in an ICHRA?
Depending on how they file, some business owners can participate in an ICHRA.
C-corporation owners: C-corporations are legal entities separate from the owner. This means owners are considered common-law employees of the corporation and are eligible to participate in this benefit. As with all employees, this eligibility extends to the C-corp owner's family as well. All reimbursements paid to the C-corp owner and the owner's family are tax-free to the company and the owner.
Sole proprietors: A sole proprietorship is an unincorporated business owned and run by one person. There's no distinction between the business and owner, so the owner isn't an employee. This means sole proprietors can't participate.
But, if the owner is married to a W-2 employee of the business, the owner could gain access through their spouse's allowance as a dependent. All reimbursements would be tax-free to both the sole proprietorship and the owner's spouse.
Partners: A partnership is a pass-through entity, which means the company isn't subject to income tax. Instead, the partners are directly taxed individually. Partners in a partnership are considered self-employed, rather than employees of the company, so they're not eligible to participate in a reimbursement benefit.
Similar to sole proprietors, partners can access the benefit if they are married to a W-2 employee of the business, as long as the partner's spouse isn't also a business partner.
S-corporation owners: An S-corporation is a pass-through entity, meaning the company isn't subject to income tax. Instead, shareholders (i.e., owners who own 2 percent or more of the company's shares) are directly taxed individually. This means shareholders aren't considered employees and aren't eligible to participate in a reimbursement benefit.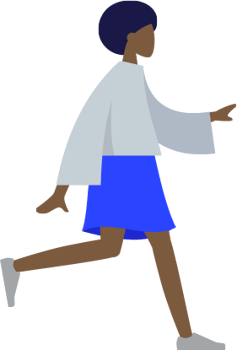 What makes an ICHRA with PeopleKeep different?
PeopleKeep's individual coverage health reimbursement arrangement administration software makes offering an ICHRA hassle-free. Learn more about our ICHRA software or book a call with a personalized benefits advisor.