Benefits administration software for the modern workforce
Elevate your benefits effortlessly with PeopleKeep. Our personalized benefits administration software makes offering quality health and lifestyle benefits more manageable and accessible for all employers.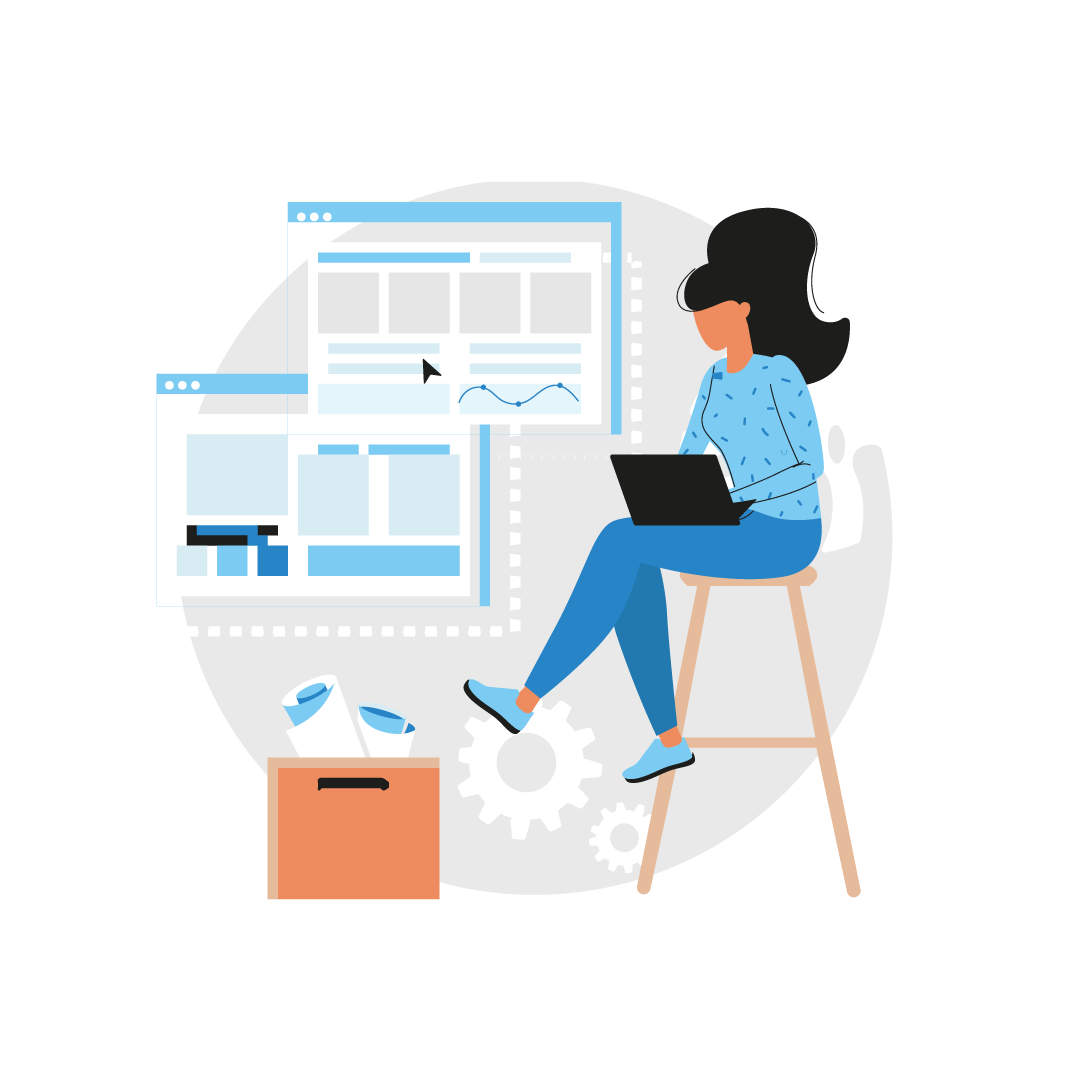 Manage employee benefits for any organization
Companies at every stage of their benefits journey turn to PeopleKeep to modernize and simplify their employee benefits administration. Whether your team is in-office, remote, or hybrid, we can help your organization set up and manage quality health benefits and custom perk stipends in just minutes each month.
Your employees want benefits that are...
If you want to attract and retain talented employees, you need to offer a standout employee benefits package. With
health reimbursement arrangements
(HRAs) and
employee stipends
, you can reimburse your employees for the expenses they choose while staying within your budget. Our benefits management software simplifies the most time-consuming tasks.
KEY FEATURES
What are the advantages of administering your personalized benefits with PeopleKeep?
Flexibility
With PeopleKeep, you have complete control. You define allowance amounts for your employees and choose which expenses you want to reimburse.
Ease
Administer benefits in only a few minutes. Once employees submit reimbursement requests, you can approve and schedule them from your dashboard.
Recordkeeping
PeopleKeep digitally stores all submitted documentation, such as employee receipts and invoices, so you can easily find it when needed.
Customer support
Our responsive, U.S.-based customer support team is ready to help your team when you need us. We've won four consecutive Stevie Awards for our customer service!
Best of all, there's no need to pre-fund an account. You only reimburse employees once they've incurred expenses. Many benefits administration software providers require employers to pre-fund accounts before making any reimbursements. When you offer your benefits through PeopleKeep, the money stays with you until your employees have an approved expense.
TESTIMONIALS
What our customers say
"We were sold on PeopleKeep because of your affordable pricing, great customer service... It fits within our budget and the product is clean, robust, and easy to use."
"PeopleKeep and their stipend administration software eliminated the headache of self-administration for us."
"We were excited to go with PeopleKeep because we could take care of our employees without the extreme cost of group health insurance."
HRA software: Offer a compliant and personalized health plan in minutes
An HRA is a formal employer-funded health benefit that allows organizations to reimburse their employees, tax-free, for the individual health insurance premiums and out-of-pocket medical expenses of their choosing. Unlike traditional group health insurance plans, HRAs enable your employees to choose their own health coverage that best fits their needs.
PeopleKeep makes launching and managing an HRA more accessible and intuitive for employers. We automate all the time-consuming tasks like preparing and updating legal documentation and reviewing employee reimbursement requests so you can focus on running your business, not your benefits.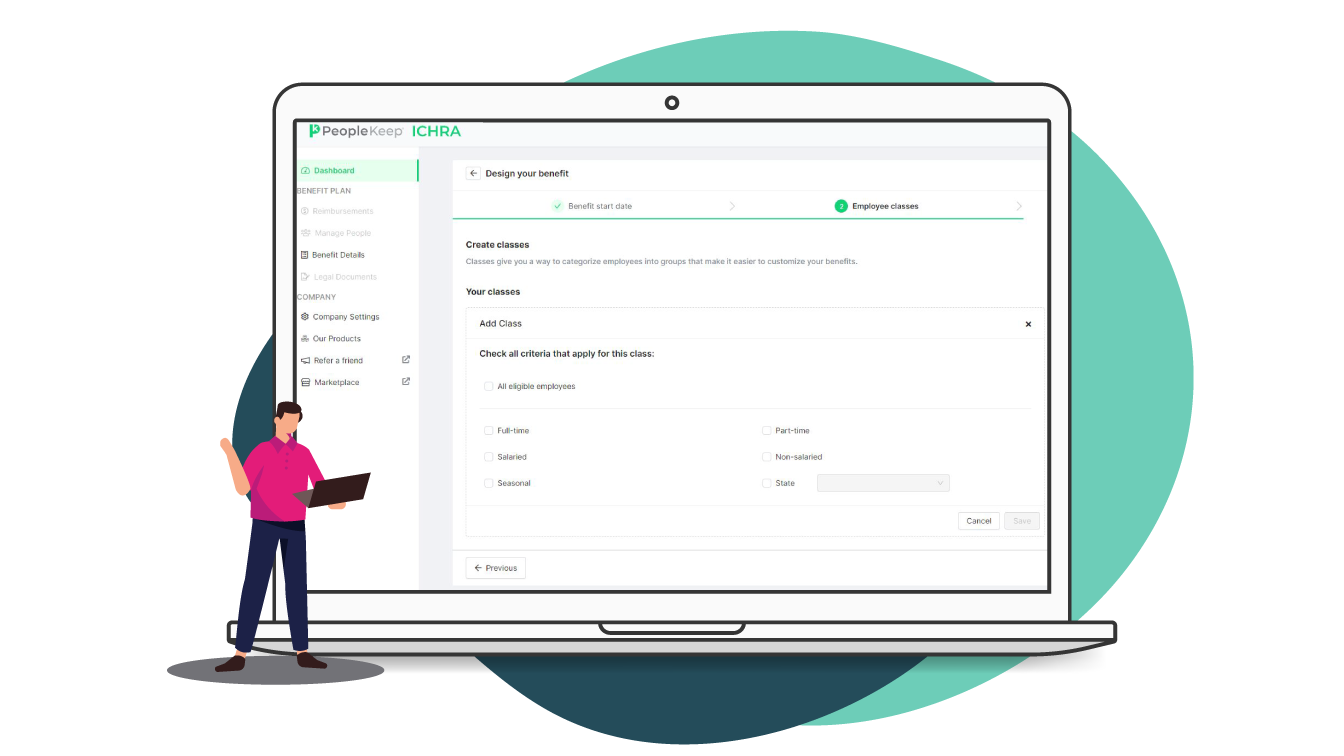 PeopleKeep offers administration software and support for three types of HRAs:
FEATURES
HRA administration software features
Compliance assurance
HRAs, like other formal health benefits, require employers to maintain compliant, up-to-date legal documentation or be subject to steep fines. PeopleKeep automates the creation of legal plan documents so that you can easily launch a compliant benefit.
Adaptive customization
Depending on the type of HRA you offer, you can set different allowance amounts based on specific employee classes, family statuses, or both. You choose how much to offer to your employees each month, giving you complete control over your benefits budget.
Partners and marketplace
Employees offered a QSEHRA or ICHRA can access Stride Health for help finding the perfect individual health insurance plan for their specific needs. Your team can also access discounts from various companies through our Partner Marketplace.
Employee stipend software: Individualized lifestyle perks for today's workers
A stipend is a flexible way to support a wide range of lifestyle benefits without complicated administrative tasks. Stipends allow employers to give their employees an allowance for expenses and perks like wellness programs, new technology, and professional development.
With WorkPerks by PeopleKeep, you can offer various stipends to your employees. You can customize your stipend frequency, allowances, and eligibility with employee classes. Want to offer a truly unique stipend to your workforce? You can easily create your own custom perks for anything from pet care to lunch allowances to improve employee retention and talent acquisition.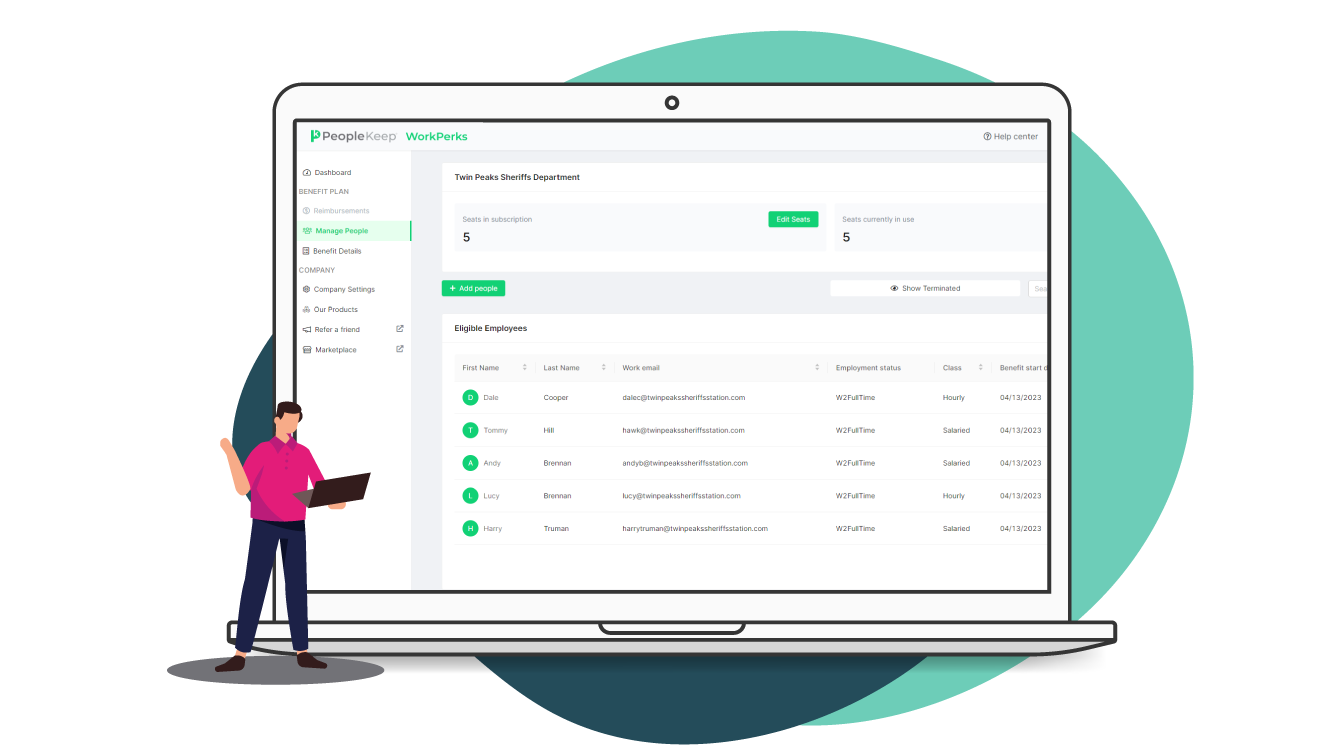 Learn more about the types of employee benefits you can offer with WorkPerks:
FAQ
Frequently asked questions
What does PeopleKeep's benefits administration software do?
PeopleKeep's HRA and employee stipend software solutions help small and midsize businesses administer their own individualized benefits in minutes per month. With it, employers can offer inclusive and meaningful benefits that help them attract and retain top talent.
What payment methods does PeopleKeep accept?
We accept credit card and ACH payments.
Does PeopleKeep have hidden fees?
We don't believe in hidden fees at PeopleKeep. The only charges that will show up on your invoices are the one-time setup fee when you first purchase a plan, the monthly base fee, and the monthly per-employee fee.
Can I offer both WorkPerks and an HRA through PeopleKeep?
Yes! WorkPerks can be offered together with any of our HRA products or as standalone benefits. So whether you only want to offer WorkPerks or want to offer them alongside an HRA, PeopleKeep can help.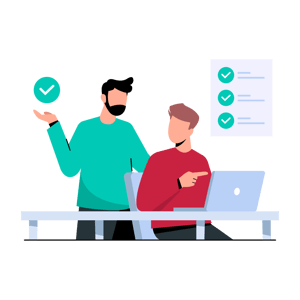 GET IN TOUCH
Ready to break free from cookie-cutter employee benefits?
Speak with a PeopleKeep personalized benefits advisor who can help you answer questions, set up your account, and guide you through the beginning stages of your new benefit.