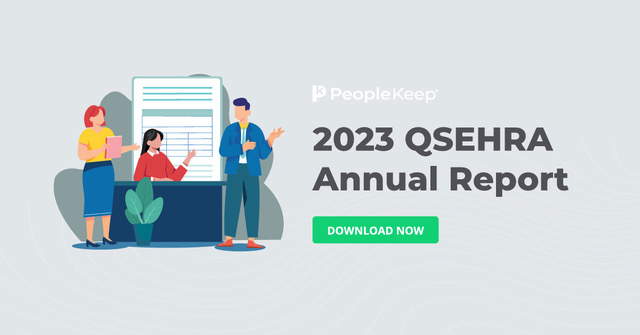 Special Report Infographic | June 10, 2023
Download our report to see proprietary data from PeopleKeep customers on how they use their qualified small employer HRA (QSEHRA).
Topics:
QSEHRASmall Business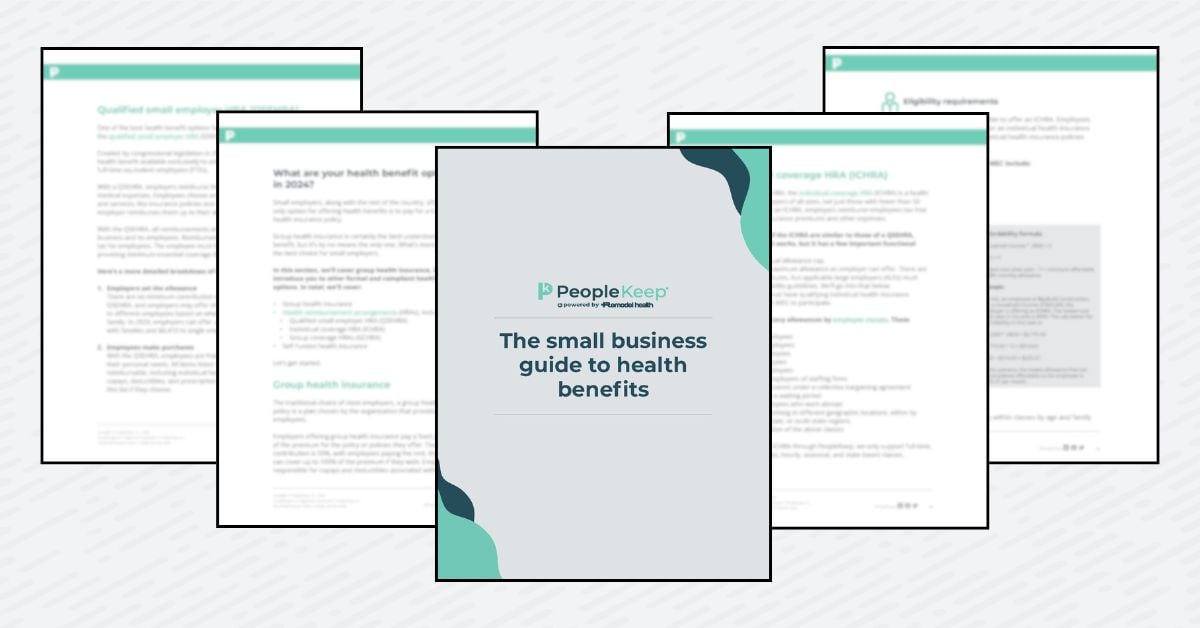 Handbook | November 20, 2018
Read about strategies, statistics, and costs of offering benefits as...
Topics:
Comparison Health Benefits Small Business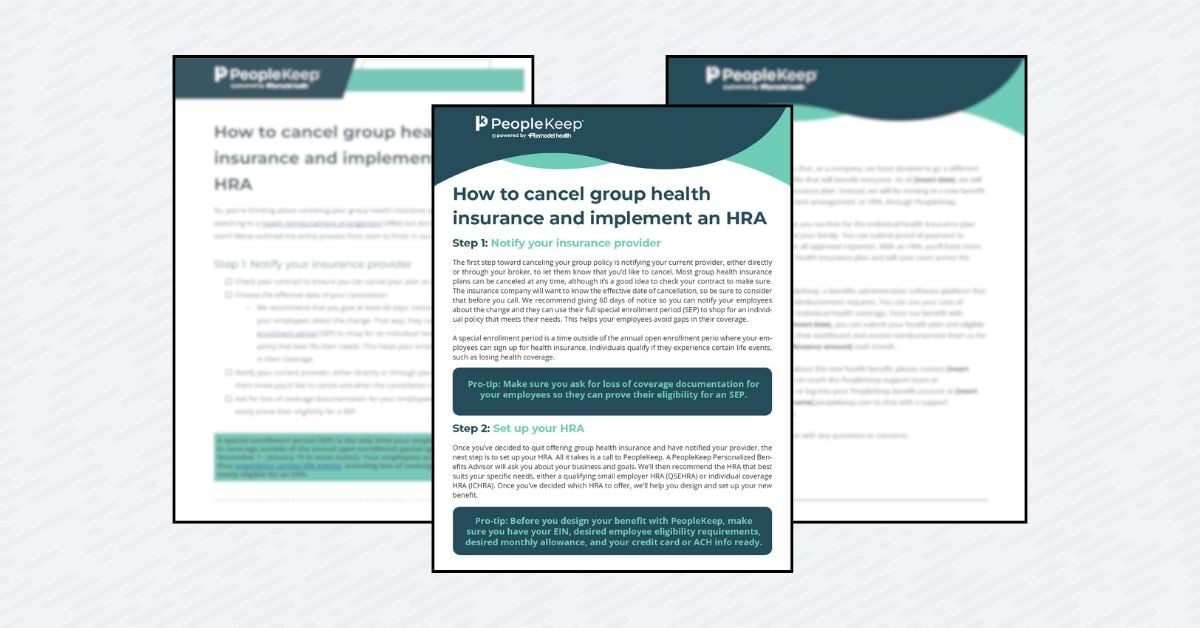 In this toolkit, we've included four separate assets you can use as...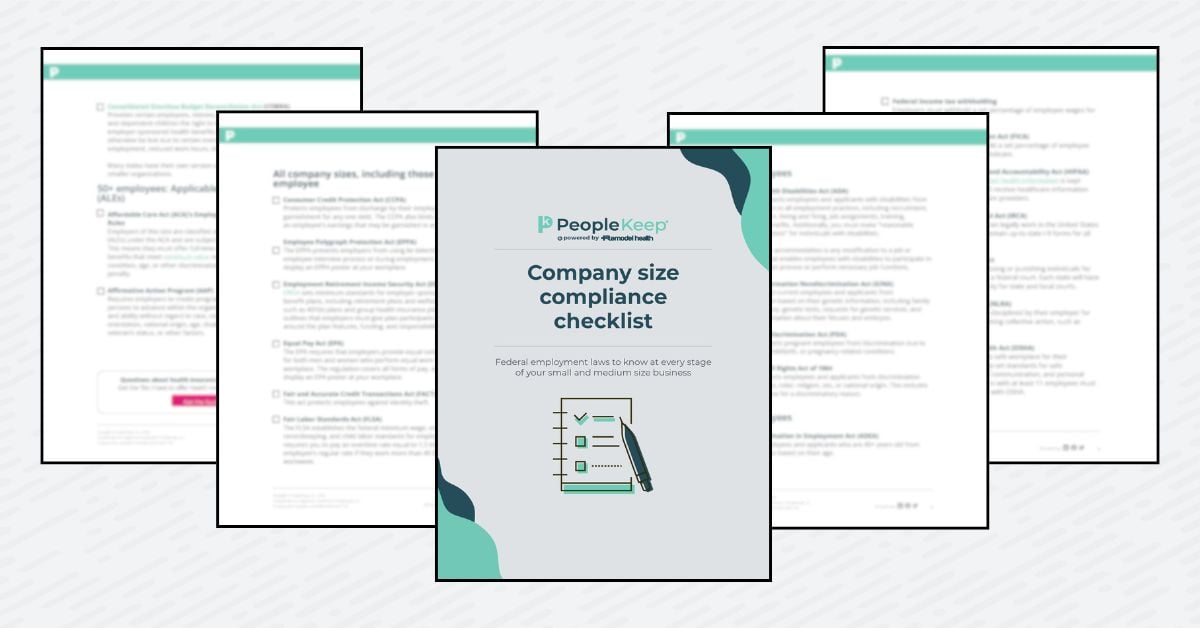 Checklist | November 16, 2021
As your company grows, so too does your list of regulations. Use our...
Topics:
Compliance Human Resources
Start building a personalized benefits package for your team