On July 8, 2013, the Vermont Health Insurance Exchange announced final rates for the insurance plans that will be offered through the VT health insurance exchange, called Vermont Health Connect.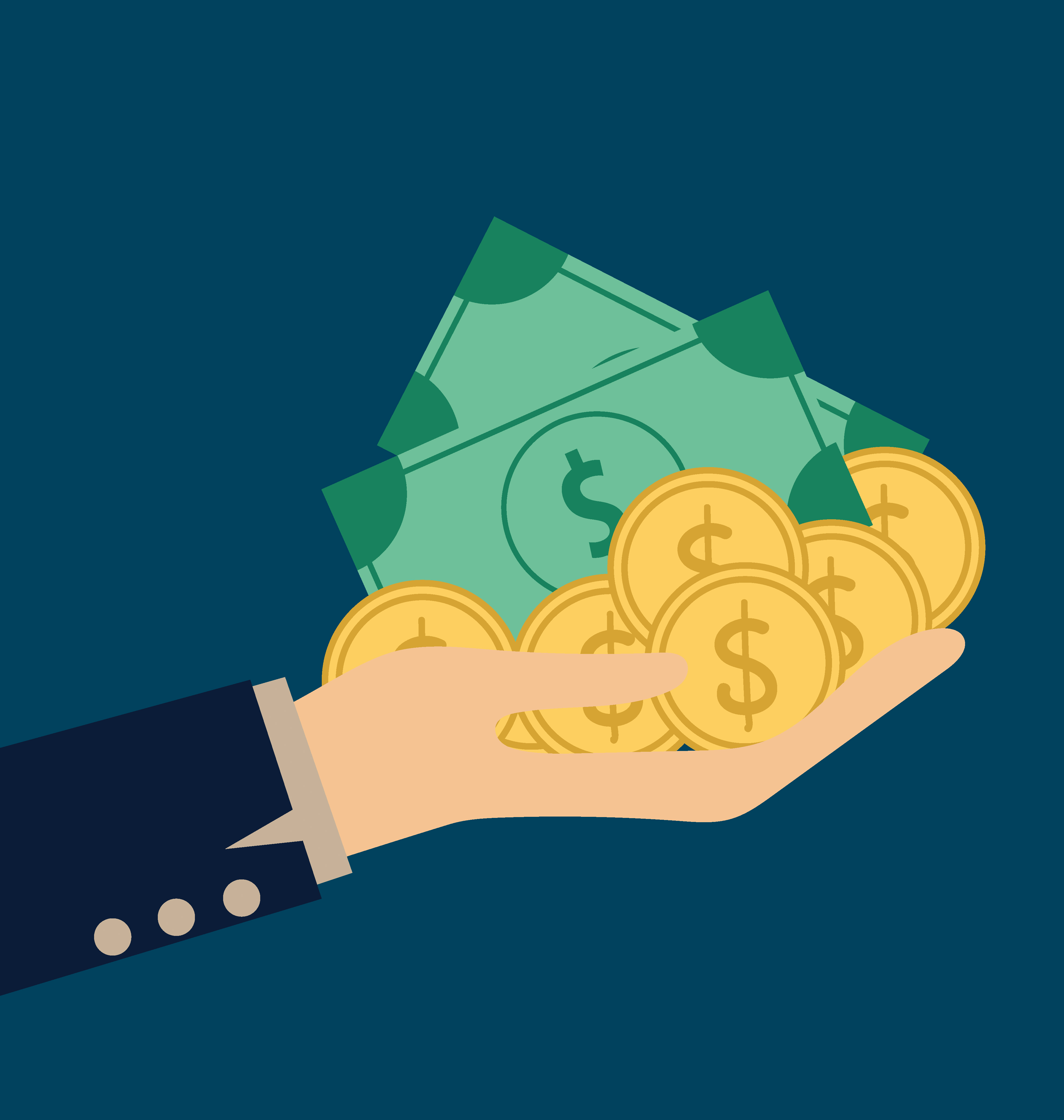 We previously wrote about the Vermont Health Insurance Exchange and their proposed draft health insurance plan rates. The final rate decisions are slightly less than the proposed rates. According to the Green Mountain Care Board, the Vermont rates represent a 4.3% reduction from Blue Cross Blue Shield's proposal and a 5.3% reduction from MVP Health Care's proposed rates.
Vermont Health Insurance Exchange Individual Plan Rates
Vermont approved six plans for the health insurance exchange including two bronze, two silver, one gold, and one platinum plan. Each plan has different combinations of copays, coinsurance, and limits on annual out-of-pocket spending.
Sample average premiums for single-person "Silver" plans are:
$395/month for Blue Cross Blue Shield Vermont

$410/month for MVP Health Care
These final rates are before any applicable federal tax subsidies are applied, which will cap the cost of the health insurance premium for eligible individuals and families, based on income. For more information on the premium tax subsidies see: Individual Health Insurance Premium Subsidies in State Exchanges.
Here is a full breakdown of plans that will be offered to individuals and families on the Vermont Health Insurance Exchange: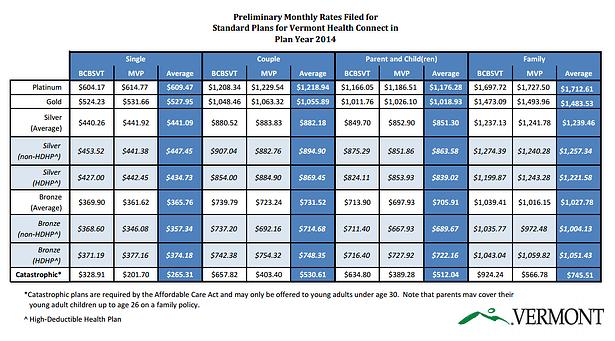 Source: The Green Mountain Care Board (click for larger PDF).
The Vermont Health Insurance Exchange will open for consumers on October 1, 2013. Plan coverage starts January 1, 2014.