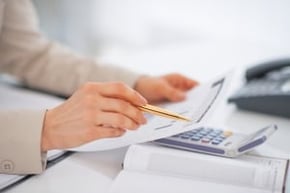 Open enrollment for individual health insurance is a little over a month away now. During open enrollment 2015 individuals can purchase a new individual health insurance policy, or switch policies for coverage that better fits their needs. Now is the time to start gathering your information to make sure you are prepared for open enrollment 2015. This article contains an overview of what you will need to prepare for open enrollment 2015.
What Do I Need for Open Enrollment?
When you apply for or renew your individual health insurance during open enrollment, you'll need to provide information about your household, income, and insurance coverage. Gathering the necessary materials for open enrollment will make applying for coverage quicker and easier when the time comes.
Home and/or mailing addresses for everyone in your household who is applying for coverage.

Social Security Numbers for individuals in your household.

Documentation verifying legal immigration status, if this applies to your household.

Employer and income information for every member of your household. This may come in the form of pay stubs or W-2 forms.

Your best estimate of your household income for 2015.

Policy numbers for any current health insurance plans covering household members.

A completed "Employer Coverage Tool" for every employer-sponsored health insurance plan you or your household members are eligible for. The form should be filled out for every employer-sponsored health insurance plan you are eligible for-- not just the ones you are enrolled in.

If you have health coverage in 2014, notices from your current plan that include your plan ID.
Know the Important Dates Open Enrollment 2015
The specific annual open enrollment and special enrollment periods for individual health insurance are to ensure that individuals don't wait until they get sick, or are in need of an expensive medical procedure to enroll in coverage or switch to a more comprehensive policy. Here are important dates to remember about signing up for individual health insurance:
March 31, 2014: Open Enrollment for 2014 ended

November 15, 2014: Open Enrollment for coverage in 2015 begins

February 15, 2015: Open Enrollment for coverage in 2015 ends
In addition, many current Marketplace enrollees will have one month (from November 15, 2014 to December 15, 2014) to evaluate their current individual health insurance plan and see whether there are any plans available on the Marketplace that better fit their needs.
Under the new auto enrollment ruling, many Marketplace enrollees who do not indicate otherwise will be re-enrolled in their current Marketplace plan on December 15, 2014.
If you have already purchased a Marketplace policy, weigh all your options before you allow your policy to auto-enroll. This is vital to ensure that you are getting the best deal on health insurance.