As a small business owner, it's likely that you, your family, and your employees are covered by individual health insurance policies. You like your network of doctors, the policy is affordable, and you may even be receiving premium tax credits. But at the same time, your business is growing and the question of health benefits is on the table.
It's at this crossroads when many small businesses wonder how to offer benefits and allow employees to keep their current coverage. One answer is to use a Section 105 medical reimbursement plan.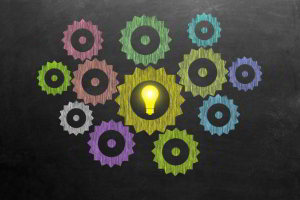 Why Individual Health Insurance Works
In 2014, over 2.7 million small and medium sized businesses (with fewer than 200 employees) did not offer health insurance with the primary reason being cost (source). Small employers want to provide health benefits, but they need a more affordable model. That's where individual health insurance comes in.
Individual health insurance is a viable solution because:
Premiums are, on average, more affordable than group health insurance coverage,

Policies are guaranteed-issue (sick employees cannot be turned away), and

Employers can use a Section 105 plan to reimburse employees for the non-subsidized portion of their premium.
Of course, if you're reading this article, you're likely already familiar with how individual health insurance works for you and your family. The next question is how to use a Section 105 plan to make individual health insurance work for your small business.
How a Section 105 Plan Works
A Section 105 plan is simply a tool to reimburse employees tax-free for their health insurance expenses. Here is how it works:
1) The company sets up a Section 105 plan to give each eligible employee a fixed healthcare allowance.
2) Employees pay for their own health plan. On average, individual health insurance costs 20 to 60 percent less.
3) Employees submit proof of their premium expense and are reimbursed by the Section 105 plan for their health plan cost - up to their healthcare allowance.
Tip - Most employers use health reimbursement software to ensure compliance and to make reimbursement management and tracking easy.
Conclusion
Using individual health insurance as the foundation of employee benefits is a win-win for employers and employees. Yes, this model of benefits is a shift in how employers and employees purchase health insurance coverage, but it is a cost-effective way for small employers to offer a contribution to employees' healthcare.
Related: Insurance Cost Analysis Tool
What questions do you have about individual health insurance or Section 105 plans? Leave a comment below. We'll help answer.