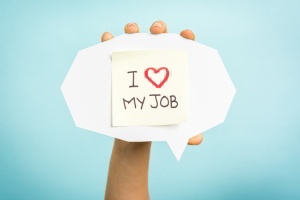 For small and growing companies it's a common dilemma: offer lavish employee benefits and forgo profits, or penny pinch and risk losing your best employees.
With escalating health-care costs and an increasingly mobile workforce, finding the right balance is difficult. You want to provide great benefits, but you cannot afford to waste money on benefits that do nothing to recruit and retain a competitive workforce. For the investment to work, you must offer benefits employees want.
So, what are the most important benefits to employees?
Most Sought-After Employee Benefits
As we wrote about previously, the most sought-after employee benefits are:
Health Care
Retirement
Paid Time Off
Workplace Flexibility
Wellness Program
Tuition Reimbursement
Flexible and Family-Friendly Schedules
Pay Raise or Performance Bonus
Life Insurance
Telecommuting
Workplace Perks
Professional Development & Training
These top employee benefits probably don't come as a surprise.
After all, there are baseline employee benefits that most industry experts say are needed to attract talent competitively: health care, paid time off, and possibly a retirement savings option. And then there are specialty benefits and workplace perks that help businesses - even small businesses - become an Employer of Choice. But, as tempting as it is to keep up with the "Googles" of the business world, here is a word from the wise.
Do not invest in benefits if your employees do not value it.
It sounds simple, but we often get wrapped up in the latest benefit or workplace trend. Pause, take a step back, and then ask employees what they value in benefits and compensation. The answer might surprise you.
Employees Increasingly Value Choice
To add to the mix, studies show what employees value is changing. For example, a recent survey by Metlife found employees value choice and the ability to personalize benefits. According to the survey, over three-quarters (78 percent) of employees want a greater variety of benefits to choose from, and 80 percent of employees would value benefits customized to individual circumstances and age.
And, more than ever, employees say they are ready to share responsibility for this variety: the survey found 60 percent are willing to bear more of the cost in order to have a choice of benefits that meet their needs.
In other words, employees are increasingly telling us "We greatly value the contribution, but we want to choose how to allocate the dollars."
It's this mentality that is driving many small and growing companies to use a reimbursement approach with benefits. Instead of offering a specific retirement plan or health-care plan, for example, companies are offering a contribution to an HSA or reimbursing personal insurance and other medical expenses via a Small Business HRA. It's this kind of approach that leads to business savings and employee choice - a win-win.
Conclusion
Employee benefits are one tool to make your team feel valued, appreciated, and loyal. Ranging from health benefits, to retirement savings, to flexible schedules employees want to work for a company that makes them feel secure and satisfied.
For smaller companies, however, finding the right mix of benefits to create a positive return on investment is a challenge. To attract and retain excellent people to represent your company, consider the types of benefits that employees truly value. Then, look for cost-effective ways to offer the most important benefits to employees.
What do you think are the most important benefits to employees? We'd love to hear from you. Leave a comment or question below!