The Affordable Care Act (aka ACA, PPACA, health care reform, ObamaCare) has been one of the biggest health benefits topics of the year. Businesses, health insurance brokers, CPAs, and employees alike have been trying to understand, and keep up to date, on the new regulations. From practical to controversial, here's our top ten articles this year on health care reform. These represent our most read, most commented on, and most shared articles on health care reform in 2014.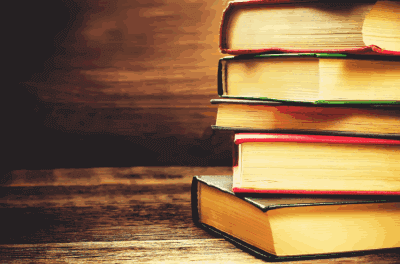 Today, employers are more stressed than ever. It is time for employers to examine the specifics of healthcare reform and start thinking strategically vs. emotionally. Change is hard. However, employers that educate themselves and plan ahead can avoid severe financial impacts. Are you ready for health care reform ("ACA") in 2014?
Modified Adjusted Gross Income is a measure used by the IRS to determine if a taxpayer is eligible to use certain deductions, credits, or retirement plans. Beginning in 2014, individuals who purchase health insurance coverage through one of the new health insurance exchanges will be eligible for financial assistance if their income is no more than 400% of the federal poverty line (FPL). "Modified Adjusted Gross Income" (not "Adjusted Gross Income") will be used in determining eligibility for these premium tax subsidies.
As part of the Affordable Care Act (ACA), employers are required to notify their employees of the coverage options available through the new Health Insurance Exchanges ("Marketplaces"). Originally, employers were required to notify employees by March 1, 2013. However, the employer ACA Marketplace requirement was delayed in January. Employers are now required to notify employees by October 1, 2013. This article outlines what the notice needs to include.
Health care reform is complex, and change is hard. Here are three (3) charts that will help you better understand some of health care reform's key provisions. The charts include overviews of penalties for employers not offering affordable coverage, penalties for individuals not purchasing coverage, and how to get health insurance coverage.
The Affordable Care Act (ACA) requires CPAs to be experts on the key provisions of health care reform. For example, tax professionals are going to be required to help clients consider whether it will be more valuable for them to go to a state exchange or a private insurer based on how many FTEs they have. Here's how Health Care Reform affects the role of the CPA.
A common question we receive about the Affordable Care Act (ACA) is: "If my spouse receives insurance through his/her workplace, but family coverage is too expensive, can family members access health insurance subsidies through the health insurance marketplaces?"
In this article, Paul Zane Pilzer addresses the impact of the September Technical Release on small employers and lower-income employees. Approximately 35 million U.S. citizens work for small employers who cannot afford to offer comprehensive employer-sponsored health insurance. Millions of these employees currently participate in a "medical reimbursement plan" where they receive contributions from their employer towards their health insurance via a monthly allowance, typically between $50 and $200 per month.
On September 13, 2013, the Department of Labor issued Technical Release 2013-03 which modifies existing annual limit regulations as they pertain to stand-alone health reimbursement arrangements (HRAs) for plan years starting on or after January 1st, 2014. The changes present both good news and bad news. This article takes a look at how the Technical Release impacted stand-alone HRAs, small employers, and small business health insurance options in 2014.
On July 3, 2013, the Obama administration announced they were delaying the "employer mandate" until 2015. This is a huge opportunity for businesses with over 50 employees who, until last week, were preparing to either offer affordable, qualified group health insurance by 2014 or be subject to tax penalties. Large employers now have until 2015 before the tax penalties come into play. Businesses should view the delay in the employer mandate as great news. Here's why.
Beginning in 2014, significant tax subsidies will be available to help individuals purchase individual health insurance coverage through the new state-based public marketplaces. These charts calculate the health insurance tax subsidies and estimated premium amounts, by family size and household income.
What health reform articles or tools would you like to see in 2014? Leave a comment below.