As your small business starts, renews, or changes employee health benefit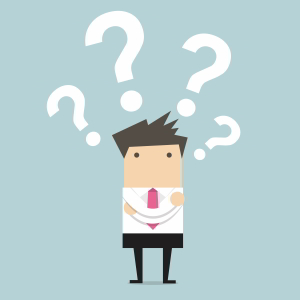 offerings, employee communication is vital to making your health benefits a success. After all, employees who understand, utilize, and appreciate their benefits are more likely to stay healthy and stay with your company over the long run.
So, what are the top questions employees have about health benefits? Below are ten popular questions we receive from employees, along with communication tips for your management team.
1. Who Selects My Health Insurance Plan - Me or My Employer?
Gone are the days when most employers offer just one insurance plan. Now, it is common for employers to offer employees a "menu" of health insurance plans or to go one step farther and allow employees to select any policy on the individual Marketplaces.
As an employee, it is important to understand who will be selecting the health insurance plan - you or your employer - and if applicable, which policies are available to choose from.
Communication Tip: To help employees understand how their health benefits are structured, make sure employees know who selects the health plan. If employees have a choice over plans, provide resources to help employees understand coverage options.
2. How is My Employer Contributing, and How Much?
With most health benefits both the employer and employee contribute. For example, if the employer offers a health insurance policy, employees generally pay a portion of the premium each paycheck. With a reimbursement benefit, employees purchase their own insurance and are reimbursed by the employer on their paycheck.
Communication Tip: Clearly communicate to employees how much the company is contributing to health benefits, and how. If offering a reimbursement benefit, ensure employees understand how to request a reimbursement and the types of expenses eligible for reimbursement.
3. When am I Eligible to Enroll?
As a new employee, or newly eligible employee, it is important to understand the timing of your benefits. For example, many companies have waiting periods or other eligibility criteria you need to satisfy before you are eligible to enroll. If there is a gap of time before eligibility, consider if you will you need coverage in between.
Communication Tip: To help employees plan for coverage, communicate eligibility criteria and waiting periods at time of hire, at time of promotion, and annually.
4. What are My Monthly Costs for Coverage?
With most health benefit programs, employees are required to contribute. Understand your monthly costs and how, if applicable, you will pay for your contribution.
Communication Tip: Help employees understand their monthly out-of-pocket costs, as well as the tax advantages available for eligible pre-tax contributions.
5. What are My Costs When I Receive Care or Fill a Prescription?
When comparing different coverage options, it is helpful to calculate your out-of-pocket costs for care or prescriptions under different plans. By working through different scenarios and estimating your medical usage for the year, you can estimate of your annual costs under a plan.
Communication Tip: To help employees understand their costs, provide worksheets or online tools.
6. Is My Current Doctor In-Network?
Whether you have a chronic condition or simply have a favorite family physician, keeping your current doctor or provider may be extremely important. If this is the case, research the network of providers for different policies.
Communication Tip: To help employees keep their current providers, provide a list of providers or an online database.
7. Do I Need Dental, Vision, or Other Coverage?
In addition to major medical health insurance, would other benefits such as dental, vision, or ancillary policies be a smart choice? Understand if your employer offers additional policies or would reimburse you for additional coverage.
Communication Tip: Provide employees worksheets, tools, or a health insurance advisor to help walk through additional coverage options.
8. What is the difference between an HRA, HRP, HSA, and FSA?
As more and more companies adopt consumer-driven and account-based health benefits, it is common for employers to offer Health Reimbursement Arrangements (HRAs), Health Reimbursement Plans (HRPs), Health Savings Accounts (HSAs), and/or Flexible Spending Accounts (FSAs). All of these account-based health plans offer tax-free reimbursement (or payment) for qualified health expenses, though they all work differently. For an easy to read chart, see: HSA vs. HRA vs. HRP vs. FSA Comparison Chart.
Communication Tip: If your company provides an HRA, HRP, HSA, or FSA, clearly communicate how the plan works, plan benefits, and how to utilize the plan.
9. What is the Process for Filing a Claim, Appeal, or Reimbursement?
Some plans require employees to subject proof of payment or coverage before reimbursement, whereas other plans allow a provider to submit claims directly on your behalf. Before accessing care, make sure you understand your requirements for coverage.
Communication Tip: Provide employees a cheat sheet on how to file a claim, an appeal, or a reimbursement.
10. What Happens if I Leave the Company?
Lastly, in today's increasingly mobile workforce, it is common to change jobs every few years. So, what happens to your benefits when you change job? If you purchased coverage on your own, and your employer's benefit program reimburses you for coverage, you will be able to keep the coverage when you change jobs. If you purchase employer-provided coverage, however, you will most likely lose coverage when you change jobs.
Communication Tip: During orientation and during exit interviews, be sure employees understand whether coverage continues when they leave the company.
Conclusion
Starting, renewing, or changing health benefits is an exciting time - but it also comes with questions. Use these ten questions as a starting point to educate employees about the health benefits you offer, and remember - for the best success, communicate early on and often.
What employee questions about health benefits do you receive? What should we add to the list? Leave your questions below.