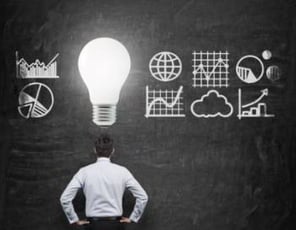 As with many other aspects, small business HR (human resources) does not function in the same way as it does in large companies. Entrepreneurs tend to be "jack of all trades" kind of people, which means that they end up being the manager, a customer service representative, a salesman, the HR director, and a million other things from day to day.
As any HR manager could tell you, this type of work is very time consuming, which is why larger companies have multiple HR staffers. Small businesses cannot always afford to take this route — and yet the work still needs to be done. To help, here are three time saving tips for small business HR to get you through the paperwork and back where you belong — with your customers.
Small Business HR Tip #1: Be Smarter About Hiring
The hiring process can seem daunting when you are already under-staffed and the work is piling up, but human assets are a crucial part of your business, which makes finding the right people imperative. There are many ways to promote an opening in your small business (with varying degrees of effectiveness).
One of the most reliable ways to do this is through employee referrals. Workers hired through a referral program are far more likely to convert into long-term employees, as evidenced by their employee retention rate of 45 percent after two years. Employee referral programs can save you time and money, even if you award bonuses to workers who successfully refer new hires.
A lesser used, but excellent resource is local colleges. Recent graduates or those who will soon graduate will surely be looking for open positions, so contacting career services can cut out some of the "middle man" of job sites and put you in contact with real candidates, faster.
Small Business HR Tip #2: Improve Your Onboarding Process
The cost of losing an employee is steep, and with many employees leaving in the first six months of employment, employee onboarding is crucial.
And yet, onboarding is an easy place for small businesses to fail. Owners and managers are so busy trying to get through the minutiae that they forget this process is heavily influential in the new hire's opinion of you. Skipping over important information means that you are setting your new employee up for failure, so remember to save yourself time by spending quality time on this step.
One way to facilitate this process is by having a thorough (but enjoyably readable) employee handbook. Handbooks are designed to give new hires information regarding company policy, like dress code, benefits packages, paid leave guidelines, etc. But it's common for people to skim through them quickly to check it off the list, which means that they may not be comprehending all of the information (or even reading it).
There are plenty of ways to spruce up your handbook, including bullet points, crossword puzzles, and memorable pictures and graphics. Remember to break up big blocks of text with "tips" or areas in which they can take notes. Don't be afraid to include "Did You Know?" moments in between sections so that your employee can learn more about your company.
Small Business HR Tip #3: Automate Payroll
A simple way to save yourself some time and HR-related headaches is to automate payroll. Good payroll systems will include a notes section for each employee, help you with reporting, classify workers appropriately, and allow you to set up direct deposit.
Many small businesses choose to outsource payroll. If you choose to do so, be sure to ask if the payroll company integrates Human Resource Information Systems (HRIS). A solid HRIS can take over the handbook, all reporting, and even keep employee information together, which can save you loads of time.
Conclusion
Small business HR can be confusing and time consuming, but it doesn't have to be. Simple solutions like payroll automation, a thorough handbook, and smarter hiring practices can cut down on your HR-induced stress. For more information, check out our free eBook: The Small Business Guide to Human Resources.
Are you looking for more small business HR time-saving tips? What questions do you have? Let us know in the comments below!