For small business owners and employees, the Affordable Care Act (aka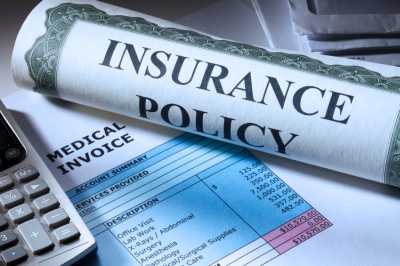 Obamacare) brings its share of pros and cons. For example, while Obamacare mandated many positive changes to the individual health insurance market, many consumers struggle to understand coverage, networks, and costs. As a result, they struggle to make informed purchases. A final rule issued by the administration in February aims to address these common challenges.
This article provides a summary of the new guidance and three changes coming to Marketing coverage in 2017.
Three Obamacare Coverage Changes in 2017
According to the final rule and a recent analysis by Kaiser Health News (KHN), consumers should watch for these three Obamacare changes expected to come in 2017.
1) Increased access to information about the size of the insurers' network of doctors and hospitals.
When it comes to selecting a health plan, most consumers primarily look at the cost of the plan and whether their doctor or hospital is in the plan's network. And yet, finding accurate information about the network of providers has been a big complaint.
Under the new rules:
Insurers would be required to give consumers 30-days' notice when a provider is being removed from the network, and continue to provide coverage for that provider for up to 90 days for patients in active treatment.
The Marketplaces will note the relative breadth of each plan's network with three size designations - basic, standard, and broad.
2) Reduce "surprise" medical bills from out-of-network providers.
A common complaint from patients is receiving a "surprise" bill from an out-of-network provider - especially when the patient thought the provider was in-network.
In the new guidelines, there is a small change to help reduce these surprise bills. Under the new rule:
Amounts paid by consumers for ancillary care - such as anesthesiology or radiology - will be required to count toward a patient's annual out-of-pocket maximum. As KHN notes, this is important because once a patient hits that out-of-pocket maximum, the insurer is responsible for all in-network medical costs for the rest of the year.
The new rule, however, only applies in cases where the insurer has not given patients proper notice (generally 48 hours) that they might receive care and bills from such out-of-network providers.
3) Standardize consumers' out-of-pocket costs.
Lastly, the new rule aim to make comparison shopping easier.
Under the final rule, the administration is requesting that next year (2017) insurers voluntarily offer plans with a standard set of coverage costs, such as standard deductibles and co-payments. The idea here is that consumers will better understand the out-of-pocket costs associated with a plan.
As KHN notes, some state Marketplaces have already adopted standardized plans, however with this change being voluntary, and controversial with insurers, it may not have a large impact on consumers.
Conclusion
The recent guidelines by the administration aim to help consumers make more informed decisions when purchasing health insurance coverage next year. Under the new final rule, three Obamacare changes we may see in 2017 include increased information about provider networks, out-of-network providers, and out-of-pocket costs.
What questions do you have about Obamacare changes in 2017? Leave a question below and we'd be happy to answer it.