Small businesses still offering noncompliant health care reimbursement plans,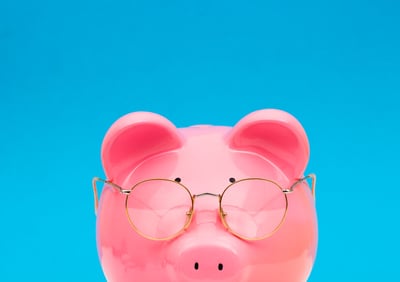 often called employer payment plans, were given a new chance to come into compliance under the law, as well as a new avenue in which to do so, thanks to federal legislation passed in December 2016.
Under the 21st Century Cures Act, transition relief for businesses with fewer than 50 employees was retroactively extended from June 30, 2015, through December 31, 2016. That means any small business taking part in a noncompliant health care reimbursement plan won't be subject to an IRS tax penalty until January 1, 2017.
This is great news for small businesses nationwide that are searching for an affordable, compliant benefits solution for their employees, particularly with the new Small Business Health Reimbursement Arrangement (HRA) now available.
Which Plans Does Transition Relief Cover?
Provisions in the 21st Century Cures Act extend the transitional relief provided by IRS Notice 2015-17, which relates to employer payment plans.
Employer payment plans are defined by the IRS as a health care reimbursement plan in which an employer reimburses an employee directly for individual health insurance policies or directly pays for employees' premiums.
The IRS clarified in 2013 that employer payment plans are group health plans and therefore subject to Affordable Care Act reforms. These reforms include the prohibition on annual limits for essential health benefits and the requirement to provide certain preventive care without employee cost sharing. That meant employers offering Employer Payment Plans would face the IRS Code Sec. 4980D excise tax, which subjects them to a fine of up to $100/day per employee enrolled in the plan.
The IRS gave small businesses time to come into compliance, however. Most recently, small businesses were granted transition relief through June 30, 2015, in which they were not subject to fines for offering Employer Payment Plans.
How the New Transition Relief Works
Under the new extended transition relief, small businesses offering an Employer Payment Plan will not be subject to IRS tax penalties until January 1, 2017.
And because the 21st Century Cures Act also provides retroactive relief, small businesses will not be subject to penalties for Employer Payment Plans offered between July 1, 2015 and December 31, 2016.
This gives small businesses additional time to come into compliance with the Affordable Care Act without worrying about hefty fines from the IRS.
Options for Small Business Health Insurance Now
One of the most exciting provisions in the 21st Century Cures Act is the Small Business Healthcare Relief Act, which creates a new class of compliant health reimbursement arrangements for small businesses.
Through the Small Business HRA, businesses with fewer than 50 employees can use tax-free funds to reimburse employees for individual health premiums and other out-of-pocket medical expenses.
This approach allows small businesses to set their own health benefits costs while still offering a high-quality, compliant benefit to employees.
Qualified employers can begin offering the Small Business HRA effective January 1, 2017.
Conclusion
When the Affordable Care Act was passed, there was a great deal of confusion among small businesses about how they could and could not offer health care reimbursement to their employees. Many continued to offer noncompliant employer payment plans, not aware it exposed them to IRS penalties.
Under the 21st Century Cures Act, small businesses were granted additional time to transition away from these noncompliant plans. They were also given a great new way to offer employee benefits with the Small Business HRA.
The new, extended transition relief provides small businesses with the perfect opportunity to rethink their benefits strategy for 2017. With the delay of IRS tax penalties and more health care options available, businesses now have the time and resources they need to make the best decision possible for the company and its employees.
Do you have questions about how your benefit solution compares to an Employer Payment Plan? Let us know in the comments section below.