Stand-alone health reimbursement arrangements (HRAs) can be somewhat confusing. And if you own a small business, you might be wondering what they are and how they work. So, I've broken down stand-alone HRAs, more specifically one-person stand-alone HRAs, to provide a thorough understanding of how stand-alone HRAs work.
Important Note: Before we get started it is important to note that, generally speaking, stand-alone HRAs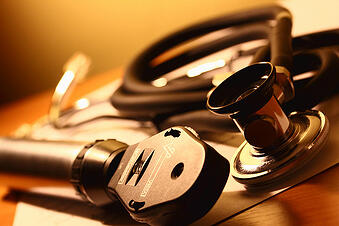 are a compliant plan when they are set up only for one participant (a "one-person HRA"). That's because health reform made changes to how employers can use stand-alone HRAs when there are two or more participants. These health reform changes are often called the "Market Reforms." In this article, we are focusing on stand-alone HRAs that have one plan participant.
Starting With the Basics - One-Person Stand-Alone HRA Definition
First, a stand-alone HRA is a type of healthcare benefit that allows for tax-free reimbursement of out-of-pocket medical expenses, including personal health insurance premiums. Stand-alone HRAs are 100% employer-funded, tax deductible to the employer, and tax-free to the employee.
A one-person stand-alone HRA is just that - a stand-alone HRA with one participant. One-person stand-alone HRAs are popular with C-sorp owners, one-person non-profits and churches, and entrepreneurs.
History of HRAs
As mentioned previously, health reform made changes to how stand-alone HRAs can be used. However, prior to January 1, 2014, HRAs were not as limited.
In the 1960's - 1990s, reimbursement arrangements gained popularity as health insurance deductibles rose. During this period, employers began to reimburse employees for certain medical expenses that were not covered by their healthcare benefit plans. However, there was some confusion on what could and could not be reimbursed.
In 2002, the IRS formally defined HRAs confirming what could and couldn't be reimbursed. From 2002 to 2014 HRAs were widely adopted as both supplemental and Stand-alone health benefits.
Then, in 2010 when health reform was passed, one of the big questions was how HRAs would be impacted by the new regulations to group health plans. After all, an HRA technically is a group health plan. In 2013, the Department of Labor announced that stand-alone HRAs (with more than 2 participants) would need to comply with the annual limit regulations (PHS 2711). As such, the availability of stand-alone HRAs after 2014 was limited for most companies. However, because the new regulations only apply to HRAs with two or more plan participants, stand-alone HRAs are a compliant healthcare benefit when set up for just one participant.
To learn more about one-person Stand-Alone HRAs and the regulations click here.
How a One-Person Stand-alone HRA Works
So, how does a one-person Stand-alone HRA work? It's simple. A business owner decides:
What categories of medical expenses they will reimburse (ex: out-of-pocket medical expenses and personal premiums)

How much to allocate on a monthly or annual basis (ex: $200/month or $2,400 annually)

What will happen with unused funds at the end of the plan year
Then, a business generally works with an HRA software administrator to set up the required HRA plan documents and administer the plan in a compliant way.
Alternatives to One-Person Stand-Alone HRAs
If your small business wants to offer an HRA to more than one participant, then an alternative to a stand-alone HRA is a qualified small employer HRA (QSEHRA).
QSEHRAs are an employer-funded and tax advantaged employer health benefit plan. With them, your small business can reimburse your employees for individual health insurance premiums and comply with health reform's new regulations.
QSEHRAs are affordable, offer predictable costs, and allow for tax-free reimbursement of individual health insurance premiums. They offer all the benefits of a one-person stand-alone HRA, but allow businesses with fewer than 50 employees to offer the benefit to multiple employees.
Conclusion
Now you've got a grasp on what a one-person stand alone HRA is, along with a great alternative for your small business. Here's what you need to remember:
A stand-alone HRA is still compliant as long as the plan only has one participant

Stand-alone HRAs, as of January 1, 2014 are generally no longer compliant if the plan has two or more participants

The Qualified Small Employer HRA (QSEHRA) is an alternative to one-person stand-alone HRAs
What other questions do you have about stand-alone HRAs? Comment below and we'd love to answer your questions!