As anticipated, Obamacare open enrollment has been riddled with reports of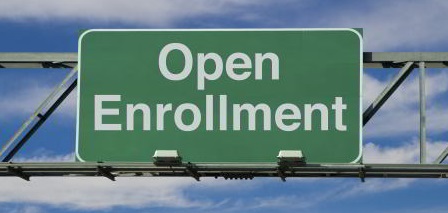 rising costs and decreased plan options for enrollees. There are many variables involved and not everyone is experiencing drastic price increases, but almost everyone is seeing some form of change in their healthcare plan. Likewise, some are losing their plans entirely, while others are seeing their subsidy qualifications change.
Increases Vary Widely By Region
The second lowest tiered silver plan is the benchmark of Obamacare. These are the prices that subsidies are determined from and is the most common tier from which people purchase policies. In 2017, plans in the silver tier are increasing an average of 25 percent, but this number is scarcely an indication of what may be happening in your region.
While the big headline is that Obamacare enrollment premiums are increasing, not everyone is hurting. The average cost of a nonsmoking 40-year-old making $30,000 in Indianapolis (IN), Cleveland (OH), Providence (RI), and Boston (MA) actually decreased — and that is prior to taking subsidies into account.
Insurance Companies Leaving Obamacare
If rate increases aren't the top storyline of this Obamacare enrollment cycle, the insurance companies certainly are. UnitedHealth, Aetna, and Humana all announced massive losses in 2015 and decided to scale back on the number of counties where they would offer plans in 2017.
It cannot be ignored that the Department of Justice (DOJ) blocked a merger between Aetna and Humana, which was later pegged as a large reason for Aetna deciding to pull 70 percent of its Marketplace plans. As competition is one of the cornerstones of capitalism, the DOJ was concerned that having less players in the market would drive prices up for consumers.
Obamacare Enrollment Issues' Impact on Subsidies
With three of the big five insurance companies drastically reducing their Obamacare enrollment offerings, many people are losing their current coverage and must shop for a new plan with a new insurance company — and the plans that are available to them are more expensive than their old plan. But as the Kaiser Family Foundation (KFF) points out, this isn't necessarily a bad thing when subsidies are added to the picture.
Conclusion
Obamacare open enrollment has surely been a source of frustration for many, especially those who are losing their current health insurance plan or whose premiums have increased dramatically. It is important that you double check your ability to qualify for a subsidy if you are experiencing a price hike, and as always, make sure all your paperwork is complete by December 15 for coverage to begin on January 1.
How is 2017 Obamacare enrollment affecting your small business? Let us know in the comments below!