All business owners deserve the opportunity to offer a strong, attractive menu of benefits. The Small Business Healthcare Relief Act, if passed, will restore the rights of small business owners to incorporate a Health Reimbursement Arrangement (HRA) into their benefits packages.
Update: The Small Business Healthcare Relief Act was passed as part of the 21st Century Cures Act in December 2016. All qualifying small businesses can now offer a qualified small employer health reimbursement arrangement (QSEHRA).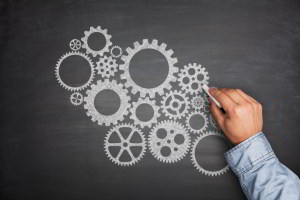 HRAs Explained
HRAs are a form of Account-Based Health Plan (ABHP) with tax advantages. The bill would permit qualified small business owners to contribute to an HRA instead of offering a group health insurance plan. HRAs equip employees to shop for the coverage they want on the individual market, while still receiving employer assistance with the cost of healthcare and health insurance through reimbursements for eligible expenses.
Introducing a New HRA
House Bill H.R. 5547 (S. 3060 in the Senate) outlines the Qualified Small Employer Health Reimbursement Arrangement (QSEHRA), a new type of HRA eligible employers can set up for their workers.
Under the terms of the Small Business Healthcare Relief Act, qualified business owners may contribute up to $5,130 annually to an individual employee's QSEHRA or up to $10,260 for arrangements including an employee's family members (2019 QSEHRA contribution limits are $5,150 for individuals and $10,450 for families).
Employers must provide a QSEHRA notice to employees regarding the availability and terms of the benefit, and explain that employees must also have "minimum essential coverage" or face a potential tax liability which could treat the reimbursements as gross income (for more details, see "How the QSEHRA Works for Employees without Minimum Essential Coverage").
Are YOU a Qualified Small Employer (QSE)?
H.R. 5547 uses two criteria to define eligible employers.
The employer is "not an applicable large employer" as outlined in U.S. Code 4980H(c)(2). According to 4980H(c)(2), an applicable large employer "employed an average of at least 50 full-time employees on business days during the preceding calendar year." Additional tests and exemptions may apply.
The employer "does not offer a group health plan to any of its employees."
Hiring and Retention: Leveling the Playing Field
In the competition to attract and retain the best employees, benefits—and choices—matter. By clarifying HRA rules for qualified businesses, the Small Business Healthcare Relief Act brings fairness to the game. And when employees can shop for the coverage that works best for them and their families, and the small business owner employing them can offer assistance with premiums and other eligible healthcare expenses through an HRA, everyone wins.
What questions do you have about the QSEHRA? Let us know in the comments below!