It's a major challenge for small business owners: how to reduce the price of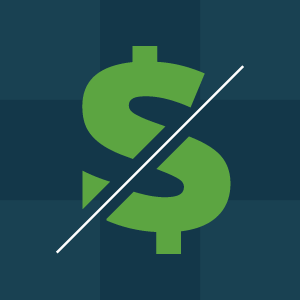 healthcare coverage for their employers without cutting benefits. While companies with 50 staff members or less technically do not have to offer coverage, many feel it's their responsibility to provide this key support for employees and their families.
In fact, most employers consider subsidized healthcare coverage an important part of their benefits package. Along with wanting to contribute to the well being of their employees, small business owners recognize they need to offer competitive benefits to keep talented professionals from moving on to jobs at larger companies.
However, providing good health care coverage for employees at a reasonable price seems to become more difficult every year. There are a variety of reasons and several ways that companies are trying to address the challenge.
Why Americans Spend So Much on Healthcare
Healthcare expenditures in the U.S. were more than $2.6 trillion in 2012 — the highest amount in the world. The growth rate of healthcare spending actually had slowed for the past several years, but recent projections say it's beginning to rapidly climb again. Spending is expected to increase 4.9% a year, per capita, from 2014 to 2024, according to the Peterson-Kaiser Health System Tracker.
Spending on all healthcare increased 5.3 percent in 2014, according to the Centers for Medicare and Medicaid Services — much more than the 2.9 percent growth in 2013. Many debate the effect the Affordable Care Act has had on spending, but today the main question is, "What now?"
The reasons for the ever-rising amount of money that Americans spend on healthcare are tangled and complex, but some factors are quite clear and fairly agreed upon. Significant drivers include higher prices for medical procedures, hospital days, and drugs; higher utilization of medical resources; higher administrative costs; lack of knowledge about medical care and its cost; and the overall poor health of Americans.
Ways That Companies Try to Cut Costs
With healthcare costs and the price of insurance steadily rising, it's very difficult for small businesses to avoid passing those expenses on to their employees.
On the surface, many think the main alternative is to stabilize premiums by reducing the scope and/or quality of the benefits they offer. Implementing plans with higher deductibles, higher copays or less comprehensive services are common practices.
Increasing the premiums for spouses and dependents is another recognizable way that businesses attempt to make up for rising costs.
An Option for Cutting Costs Without Cutting Benefits
To cut insurance costs without minimizing the benefits offered to employees, many small businesses are trying compliant individual health insurance reimbursement plans. Within this model, staff members shop for and obtain their own, right-sized insurance plan — totally independent of their employer — that fits the unique needs of them and their families.
Employees end up with personalized health coverage, but also tax-free support from their employers, who can reimburse workers for preventive services and health insurance premiums. Additionally, some employees qualify for premium tax credits.
Conclusion
When done intelligently, within federal guidelines, individual health insurance reimbursement plans provide a simple way for small businesses to cut the cost of healthcare without cutting benefits.
If you have a question about implementing federally compliant individual health insurance reimbursement plans, leave a comment below.