Employers Sponsoring a Self-Funded Group Health Plan Face New Requirements
Non federal governmental employers who sponsor a self-funded group health plan may no longer opt out of certain requirements under Title XXVII of the Public Health Service (PHS) Act. Prior to enactment of the Affordable Care Act (ACA), sponsors were able to exempt their plans from a total of seven (7) requirement categories. The following three (3) categories no longer qualify for sponsor exemption: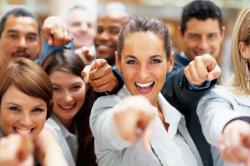 Limitations on pre-existing condition exclusion periods

Requirements for special enrollment periods


Prohibitions against discriminating against individual participants and beneficiaries based on health status (but not including provisions added by the Genetic Information Nondiscrimination Act of 2008)
Click here for additional information.