In many states there are outdated, unenforceable insurance regulations that imply that the payment of an individual health insurance premium by a small employer (generally defined as a company with 2-50 companies) requires the insurance company to treat the individual health insurance policy as a group health insurance plan. In other words, if the regulations were enforced, the insurer might be required to issue a similar policy to other employees regardless of each employee's health status and age. Most of these regulations were adopted as part of an NAIC Model Act "Small Group Reform" (SGR) in the early 1990s.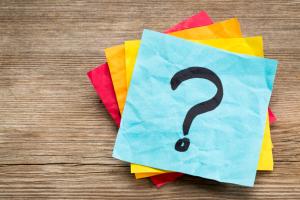 Between 2002 and 2009, due to rising group health insurance costs, the U.S. federal government issued new regulations that allow employers to give tax-free funds to employees to purchase their own individual health insurance plans. These tax-favored vehicles are often referred to as health reimbursement arrangements (HRAs) and premium reimbursement arrangements (PRAs).
While HRAs and PRAs are 100% allowed in all U.S. states, some state insurance departments (and confused health insurance agents) are misusing the aforementioned small employer regulations to discourage small employers from utilizing HRAs and PRAs. This ultimately hurts the state's citizens and economy because:
employers often drop health benefits due to cost (and do not adopt tax favored vehicles), and
employees are forced to use after tax dollars to purchase individual health insurance (tax dollars go to the federal government vs remaining in the state economy).
As a result, state legislatures are being forced to modify these small group regulations.
For example, Georgia recently passed a bill that explicitly exempts health reimbursement arrangements and individual policies from the state's small group health insurance regulations.
According to Georgia Insurance Code Section 33-51-7:
§ 33-51-7. Health reimbursement arrangement only
(a) The Commissioner shall be authorized to allow health reimbursement arrangement only plans that encourage employer financial support of health insurance or health related expenses recognized under the rules of the federal Internal Revenue Service to be approved for sale in connection with or packaged with individual health insurance policies otherwise approved by the Commissioner.
(b) Health reimbursement arrangement only plans that are not sold in connection with or packaged with individual health insurance policies shall not be considered insurance under this title.
(c) Individual insurance policies offered or funded through health reimbursement arrangements shall not be considered employer sponsored or group coverage for purposes of this title, and nothing in this Code section shall be interpreted to require an insurer to offer an individual health insurance policy for sale in connection with or packaged with a health reimbursement arrangement or to accept premiums from health reimbursement arrangement plans for individual health insurance policies.
(Edited 1/31/11): Should the rest of us follow Georgia's lead?