Because 1/6 of the total U.S. economy is related to healthcare, there are a lot of people whose livelihood may be affected by U.S. health care reform. It's easy to sit back and wait at a time like this because of all the uncertainty, but I think you should already be preparing your business for what lies ahead (even if you don't know what lies ahead).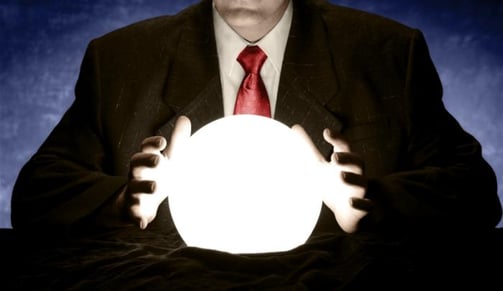 n this post I'm going to focus specifically on what insurance agents can do to future-proof their businesses. It's worth noting that there is a decent chance that U.S. health care reform will pass without having a significant impact on agents.
Let's step through all the different things that might happen, and how you can prepare.
If health care reform requires employers to offer health insurance to their employees...
This wouldn't really impact the existing markets for group or individual insurance. However, about half of all companies in America aren't offering any benefits right now and so there would be a huge growth opportunity for your business.
The key is that if a company isn't currently offering benefits, they're not going to jump straight to a low deductible group plan. These companies will only offer whatever bare minimum plan is required by the government.
It's worth noting that I'm pretty biased toward Health Reimbursement Arrangements (HRAs), but I really think that there's no better plan to offer the employers that can't afford top-notch benefits. HRAs allow the employers to contribute whatever they want, so if they only want to only meet the minimum requirements, they can do so. HRAs also make it easier on employers that want a high-deductible group plan which will be popular among cash-strapped companies.
So what does this mean for you? Basically, if you currently only offer insurance products, you might want to look for another product along the lines of an HRA. Full disclosure: Zane Benefits (the company I work for) has a program to help agents sell HRAs to employers, so this advice is self serving, but I think it's still good advice.
If health care reform requires individuals to purchase their own health insurance...
This is slightly different than employers being required to offer insurance. If every American is required to buy insurance, the individual market will skyrocket and you'll be sorry if you miss out.
If you're not already an individual insurance guru, there are two basic things you need to do to get started. The first thing is understanding the differences between individual and group insurance so that you can help your clients make the right choice. It's worth putting in a little bit of research time.
The second thing you need is a better system for organizing your sales leads. Group agents are often able to make a living by selling to a few large clients which means it's easy to keep track of priorities. Selling individual insurance can be incredibly lucrative, but you'll be selling to hundreds, or even thousands of clients. Keeping track of more contacts requires more efficient operations.
The most obvious place to start getting organized is with your software. Your CRM is your most important friend when it comes to keeping track of all your contacts. I posted earlier about the best CRM tools for insurance agents, so I'd take a look at that post if you don't already have this stuff figured out.
U.S. health care reform and guaranteed-issue...
There's a reasonable chance that insurance carriers will have to accept all applicants at the same price. This means both that the price of individual insurance will go way up, and that one of the main problems with individual insurance will be solved. It's hard to predict the impact of this change, but one thing it will certainly do is make employers more willing to help pay for individual policies rather than group.
Selling individual insurance through an employer is much easier than going around selling it to random people. While the organizational tools I described above will be important in this case, the real opportunity lies with the employer clients. You should start looking into other products that you can offer employers like HRAs, HSAs, FSAs, and POP (Premium Only Plan).
You may be thinking that I already made this suggestion, but this is different. Selling to employers that don't currently offer benefits is all about value. In this situation, you'll be selling to employers that are already offering expensive group policies so the sale needs to be more about improving benefits and less about cutting costs (although it's easy to do both).
Regardless of U.S. health care reform...
Regardless of what happens, everyone will be confused and looking for someone they can trust. You can be that person. Read up on the impact of raising group deductibles, individual insurance, and how new plans like HRAs and HSAs fit in. Keep reading blogs like this, and I'd even encourage you to start your own blog if you're interested in this stuff. There's no better way to learn new things than to teach others.
Ambitious agents are in a great position. The entire insurance industry is notorious for it's inability to accept change, and that means that you can get a huge head start on the rest of the market. It doesn't matter what changes, as long as something changes.
Think about all those people that made millions off of the tech bubble ten years ago. The only reason many of them were successful was because they were the first ones to enter the market.
I know that the idea of dramatically changing your existing business isn't very appealing, but if you don't take advantage of this tremendous opening in the market, someone else will. If you're not moving forward, you're moving backward.