Today, President Obama announced new rules that will let insurance companies keep people on individual health plans that would not have previously been allowed under the Affordable Care Act. According to the administration's announcement: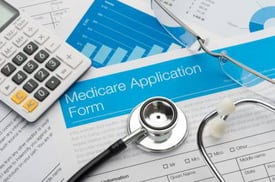 The proposal would apply only to people who have had their existing policies already canceled — those currently without insurance would not be able to buy the old plans.

State insurance commissioners would have the right to override the administrative proposal.

Obama is directing the Department of Health and Human Services (HHS) to use its discretionary powers to allow insurers to offer current individual policy holders the option of a one-year renewal.

It is not clear yet if the insurers will have the option of raising rates for the renewed policies.


Insurers will have to inform their current customers before they renew their current plans about new options available on the health insurance marketplace, and will have to spell out what coverage the renewed plans will not include compared to the new Obamacare policies. Insurers will also have to tell customers about financial assistance that may be available to some people if they buy in an Obamacare marketplace.

"Insurers can extend current plans that would otherwise be canceled into 2014," Mr. Obama said, after characterizing the rollout as "rough so far." "This fix won't solve every problem for every person, but it is going to help of lot of people." (Source: NY Times).
The video of the announcement and further details are expected on The White House website today.