Today, in Atlanta Business Chronicle's article "Humana CEO: Health Insurance will go the way of pensions," Bruce Brussard, CEO of Humana, discusses how defined contribution plans are the future of health care.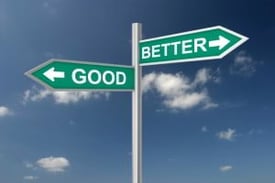 A Shift to Defined Contribution
According to Brussard, "What happened to retirement is probably going to happen to health care."
The shift he is talking about is from defined-benefit to defined-contribution plans; which is exactly what happened when 401k retirement accounts replaced pensions.
The article, written by James Ritchie, made the following points:
Rather than offering a health plan, employers will begin offering specified payments and telling their employees to buy their own insurance.

Change may take a decade to fully kick in.
Click here to read the article.
Defined Contribution - What is it?
The general concept of a defined contribution health plan is that a company gives each employee a fixed dollar amount (a "defined contribution") that the employees choose how to spend. Typically, employees are allowed to use their defined contribution to be reimbursed for individual health insurance costs or other medical expenses such as doctor visits and prescription drugs.