On February 13, 2013, Covered California (California's Health Insurance Marketplace) announced the standard benefits individuals can expect to get in the health plans offered under the Affordable Care Act starting 2014.
Here's a Slideshow Overview:
What are Standard Benefits?
Standard benefits are those benefits that must be offered by every plan that sells health insurance through Covered California. Under California law, since the Board of Covered California decided to establish standard benefit designs, those designs must be offered by all health plans in the individual and small group markets starting in January 2014. Here's an overview of the designs:
Platinum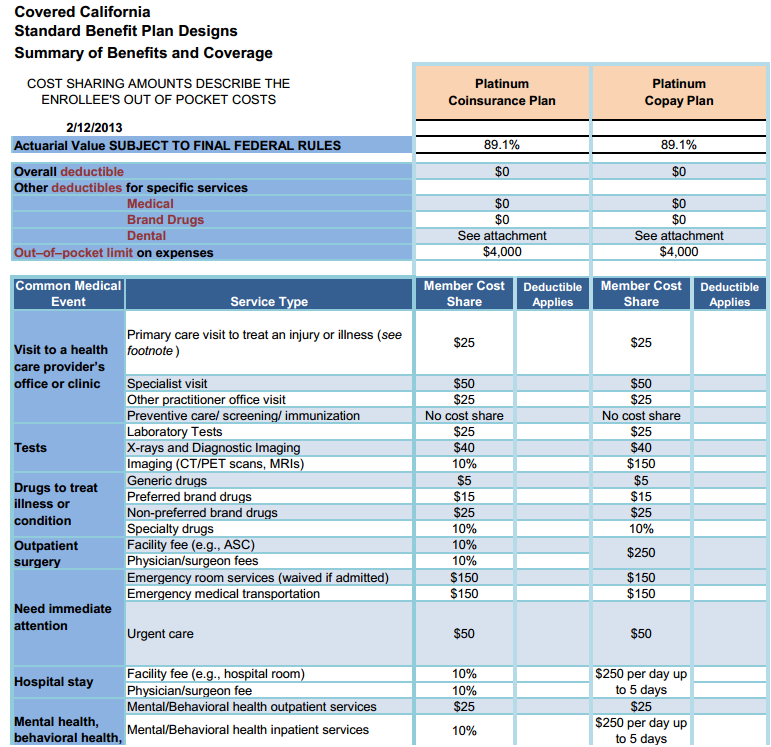 Gold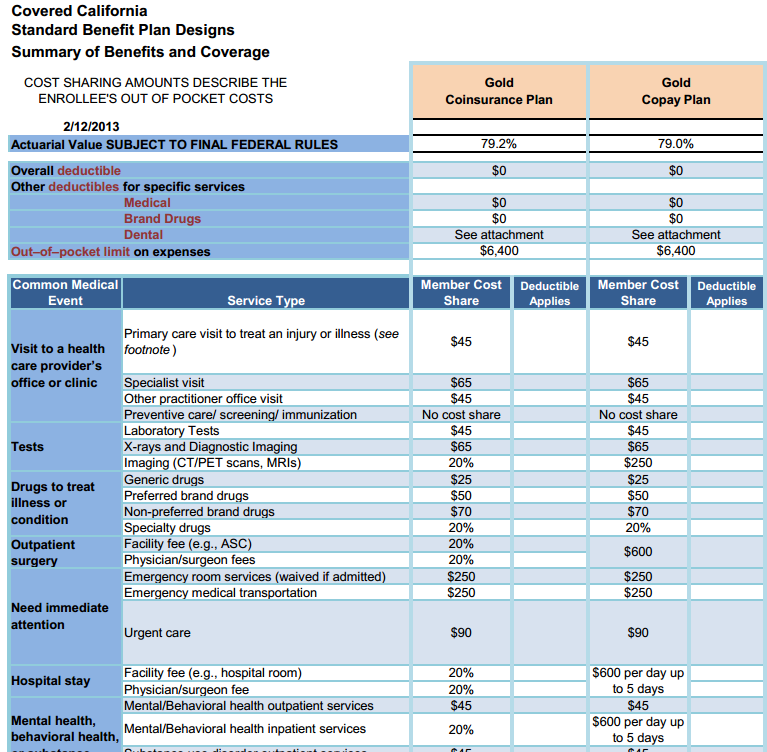 Silver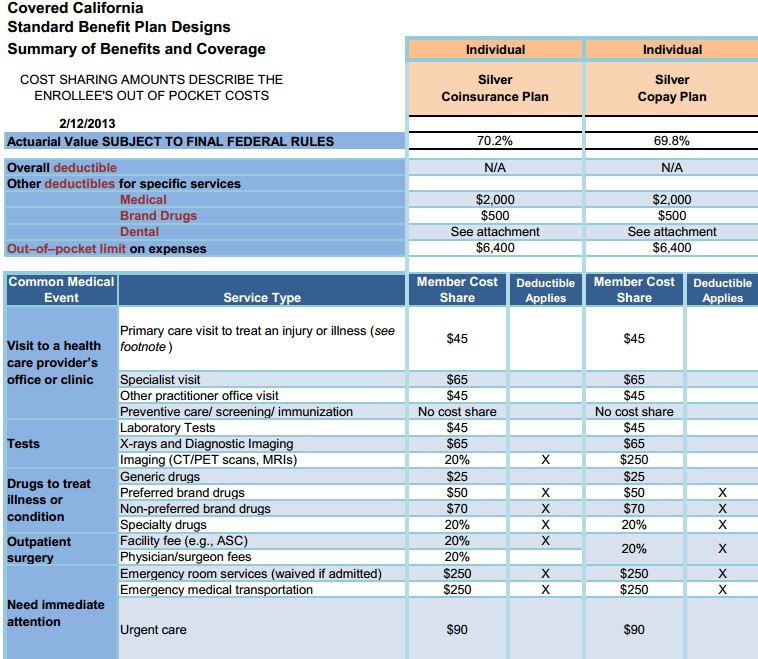 Silver HSA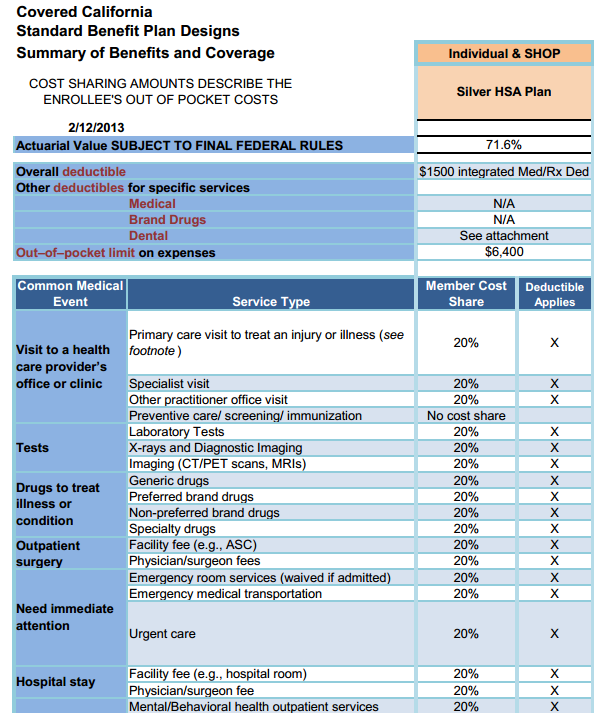 Bronze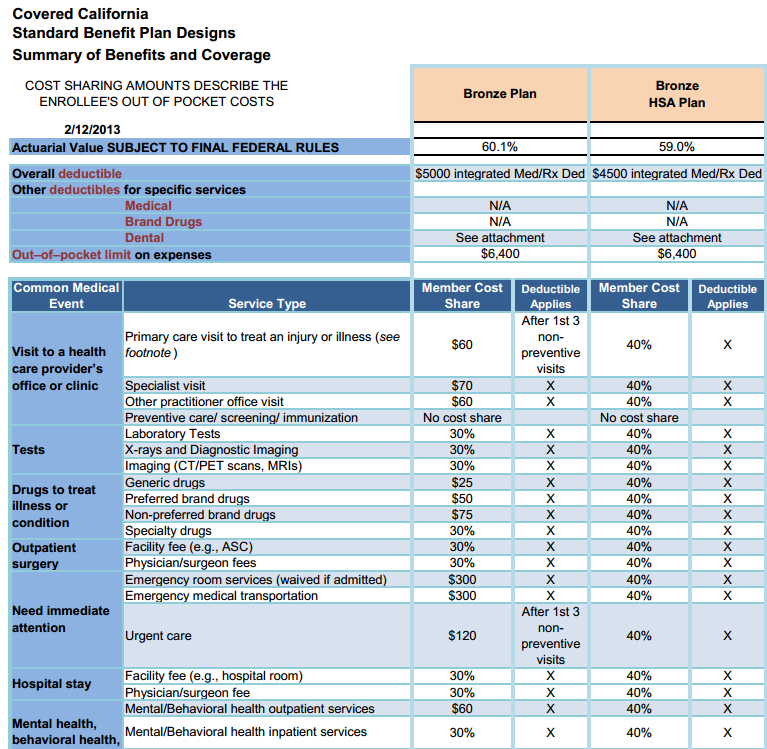 Catastrophic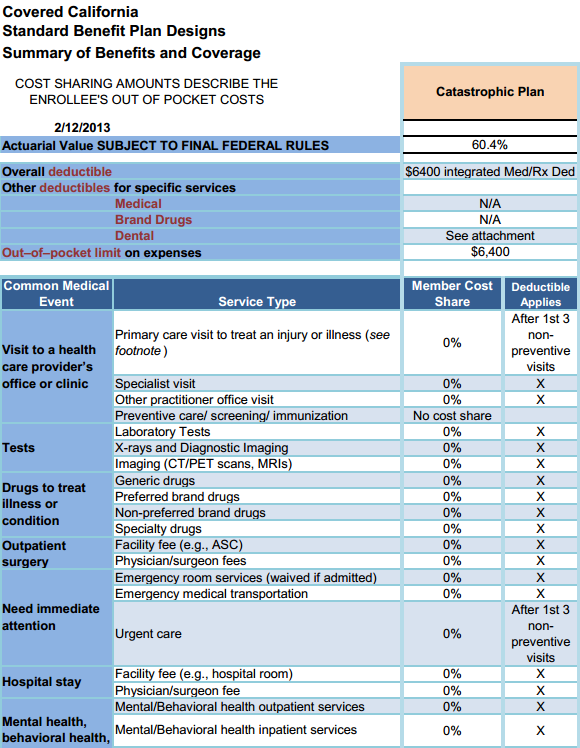 What does this mean?
This announcement means that 2.6 million Californians can know their 2014 premium costs and the exact benefits they can purchase when they can enroll. The only missing piece is which health plan they will select to be their insurer. An additional 2.7 million Californians – those who will not be eligible for sliding scale financial help, but will now be assured health plans must offer them coverage – can know the standard designs that will be available to them.
How are California's benefits different than other states?
According to the fact sheet, California is one of a very few number of states in the nation to offer standard benefits. This will allow consumers to make apples to apples comparisons and mean lower administrative costs because each of the plans must be uniform.
What plans will be offered and what's next?
The advocates at Covered California will now negotiate with the health plans that will then offer our standard benefits at four levels. Thirty-three plans have already expressed interest. We will work with these plans so that we can offer them through our marketplace.
Additional Resources: