Every year, Kaiser Family Foundation publishes its annual Employer Health Insurance Survey. The survey provides a detailed look at trends in employer-sponsored health coverage, including premiums, employee contributions, cost-sharing provisions, and other relevant information.
Employer Health Insurance Survey Background
The 2012 survey included 3,326 randomly selected public and private firms with three or more employees (2,121 of which responded to the full survey and 1,205 of which responded to an additional question about offering coverage).
Employer Health Insurance Survey Key Findings
The 2012 survey found that:
Annual premiums for employer-sponsored family health coverage reached $15,745 in 2012, up 4 percent from the previous year, with workers on average paying $4,316 toward the cost of their coverage.

2012's premium increase is moderate by historical standards, but outpaced the growth in workers' wages (1.7 percent) and general inflation (2.3 percent).

Since 2002, premiums have increased 97 percent, three times as fast as wages (33 percent) and inflation (28 percent).

Workers at lower-wage firms on average pay $1,000 more each year out of their paychecks for family coverage than workers at higher-wage firms ($4,977 and $3,968, respectively). This occurs even though the firms with many lower-wage workers on average pay less in total premiums for family coverage than firms with many higher-wage workers ($14,694 and $16,427, respectively).

Workers at lower-wage firms are more likely to face high deductibles than those at higher-wage firms. 44 percent of covered workers at firms with many low-wage workers face an annual deductible of $1,000 or more, compared with 29 percent of those at firms with many high-wage workers.

Across all employers, 34 percent face a deductible of $1,000, including 14 percent with deductibles of at least $2,000 annually.

2.9 million young adults are currently covered by employer plans this year as a result of a provision in the 2010 Affordable Care Act that allows young adults up to age 26 without employer coverage of their own to be covered as dependents on their parents' plan.

~48 percent of covered workers are in "grandfathered" plans as defined under health reform, down from 56 percent last year.

The average increase reported by employers who had received information for their current plan is 7 percent.

More than half (54 percent) of employers who offer health benefits reported that they had shopped around for new coverage. Of that group, significant shares switched carriers (18 percent) or changed the type of plans they offer (27 percent).

Premiums for worker-only health coverage increased 3 percent in 2012 to reach $5,615 annually. Workers on average pay $951 toward this coverage.

In 2012, 31 percent of employers offer health benefits to same-sex domestic partners, up from 21 percent three years earlier.

Large employers are more likely than small ones to allow workers to pay their share of premiums with pre-tax income (91 percent, compared to 41 percent) and to contribute pre-tax dollars to Flexible Spending Accounts (76 percent, compared to 17 percent).
For more information on the survey methodology, please visit the Survey Design and Methods Section at http://ehbs.kff.org.
Employer Health Insurance Survey Charts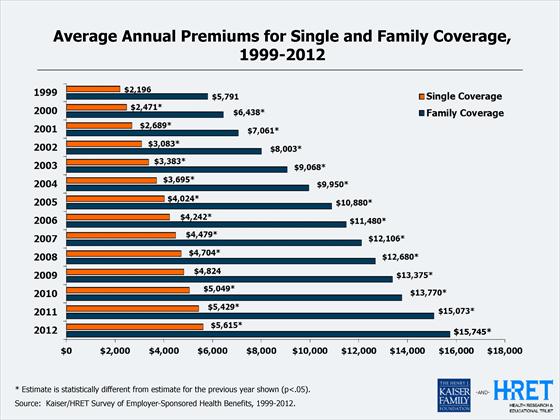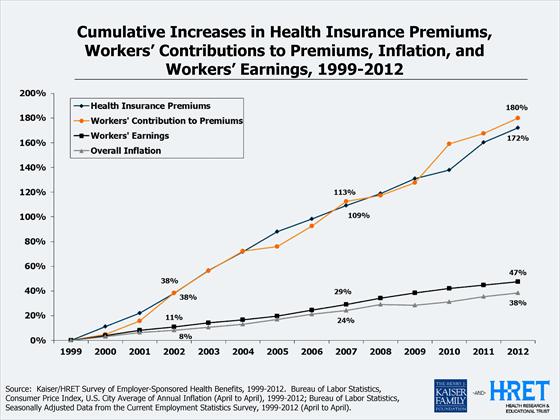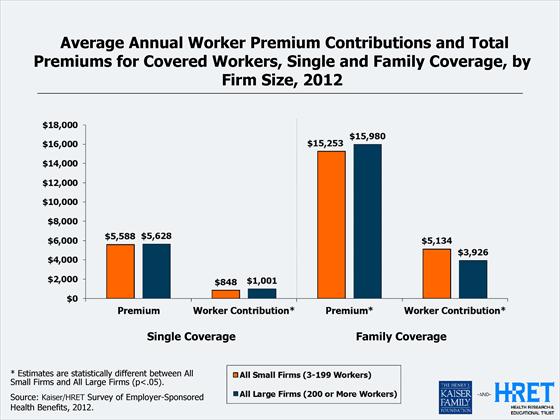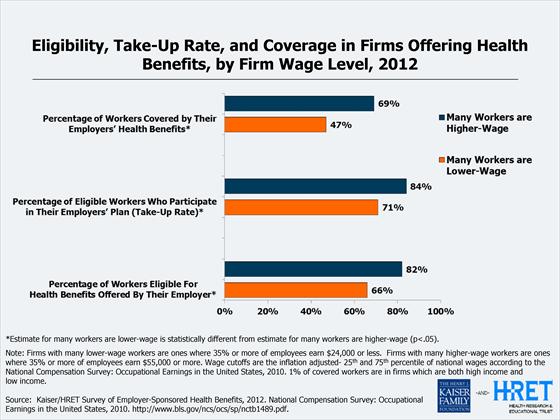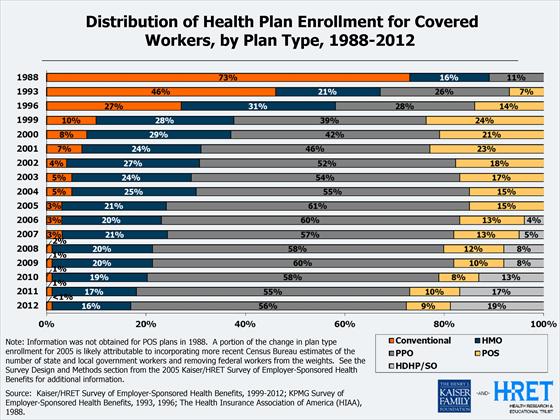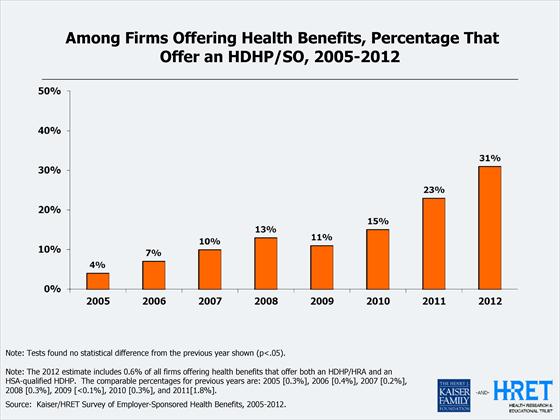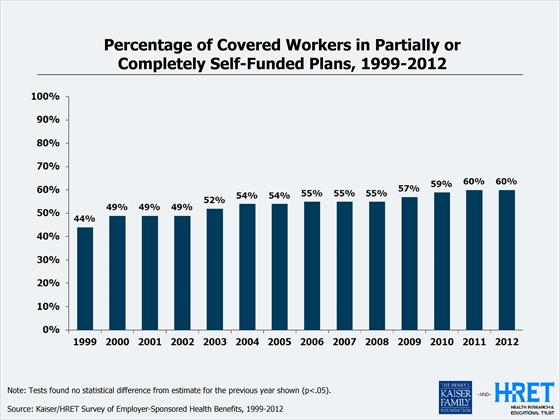 Click here to access the full report.