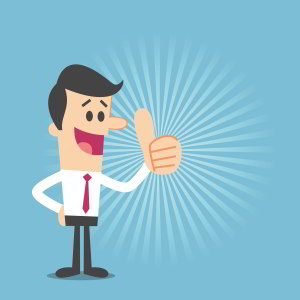 Budgeting for health benefits can feel like you're walking a tight-rope. That's because with the wrong approach, health benefits can be expensive, unpredictable, and restrictive.
However, you don't have to leave your health benefits budget to luck. Follow these eight tips for low-cost, low-hassle small business health benefits.

Tip - This article is an excerpt our recent eBook, "10 Budget Pitfalls of Small Business Health Benefits (And How to Fix Them)." To download the full resource, click here.
Tip #1: Shop Around at Renewal Time
For many employers, annual renewal time is just around the corner. And for nearly all employers (90% according to one study), this means addressing renewal rate increases - many in the double digits.
Do you have to accept a blow to your health benefits budget? No. That is why our first tip is to shop around at renewal time.
Work with your broker to explore new health plans or carriers, negotiate your premium rate, or change your contribution strategy.
Tip #2: Evaluate Your Contribution Strategy
Whether you've offered health benefits in the past, or want to offer benefits for the first time, you may feel like purchasing and contributing to a traditional group health insurance is the only way to offer quality health benefits. However, it is not. There are different contribution strategies available.
For example, instead of paying for premiums, you can pay a "defined contribution" to employees' individual health insurance. This is a relief to many smaller employers, as it provides a way to provide great benefits to employees, at a controllable cost.
Tip #3: Take Control of Annual Costs
When you have unpredictable cost increases year after year, budgeting for health benefits is hard - if not impossible. When you can't budget for health benefits reliably, you also can't confidently tell employees you'll be able to offer benefits in the long run.
Take control of annual costs by switching to individual health insurance and a defined contribution strategy. With this model of health benefits a company can:
Set any contribution amount toward employees' healthcare (no minimum contribution amount),
Change the budget on the company's terms only, and

Reliably budget for health benefits in the short-term and in the long-term.
Tip #4: Utilize Technology
Spending too much time administering health benefits? There's an app for that. Or, at least a cloud-based software. In today's market, there are a plethora of health benefits software options to make administration quick, easy, and compliance.
Tip #5: Customize Employee Benefits
As a smaller employer, you want to offer quality benefits to recruit and retain the top talent in your industry. But, that doesn't mean you have to spend the same amount on each employee.
As such, tip number five is to customize your employee health benefits to achieve your recruiting and retention goals.
Seem out of reach for a small employer? It's not. Use a defined contribution strategy to offer a different contribution to different types of employees. You can customize the benefits based on bona-fide job criteria such as job role, weekly hours worked, location, etc. You can also vary contributions by family status.
Related: Want the Best Employee Benefits? Customize Them with Premium Reimbursement
Tip #6: Don't Disqualify Employees from Tax Subsidies
Under Obamacare, significant federal discounts (called the premium tax subsidies or premium tax credits) are available to employees - but only for individual health insurance, and only if your small business does not offer group health insurance.
In fact, by just offering group health insurance to employees and their families, you are disqualifying them from receiving $2,000 to $12,000 per year toward their health insurance.
This is a major health benefits budget pitfall. Especially for your employees.
But don't worry. You don't have to offer group health insurance to offer great health benefits.
Instead of contributing to a group health insurance plan, provide a defined contribution. Employees purchase individual health insurance, have access to the tax subsidies, and are reimbursed by the business for the non-subsidized portion of their premium (or, a portion of their premium).
Related: A Real-Life Example - Defined Contribution & Health Insurance Subsidies
Tip #7: Don't Ignore Compliance
There are various federal rules and regulations an employer needs to follow when you offer health benefits. And, the compliance requirements have only increased with the Affordable Care Act (ACA).By ignoring compliance requirements (or simply being unaware of them), you are setting your business up for expensive penalties.
To avoid costly fines for being out of compliance, brush up on your compliance requirements under ERISA, COBRA, HIPAA, and the ACA. Unsure where to start? Your broker or software administration software provider is a great resource.
Tip #8: Offering Benefits Might Save You Money in the Long-Run
Here's a thought… Offering health benefits can actually help you save money overall.
How? The cost of employee turnover is expensive - as much as 2x an employees' annual salary for an executive level employee. The right health benefits package can help you attract and retain your key employees and curb the cost of employee turnover. Over time, many businesses see that health benefits pay for themselves.
Conclusion
With the renewal season upon us, smaller businesses are opening their health plan renewal notices and scrambling for ways to offer lower hassle, lower cost health benefits.
But, don't worry. Follow these eight tips to get your health benefits budget under control, then start with a quick cost comparison of different health benefit options. To do this efficiently, use an online tool (such as this one) or ask your health insurance advisor for a breakdown of options and costs.
What challenges are you facing this renewal season? Do you have questions about small business health benefits? Leave a question or comment below.