As a small and growing business, payroll is a core human resources function. And yet, it can feel like a daunting task. Many small businesses wonder, "Am I doing payroll correctly, and in the most efficient way?" "Am I taking out the right payroll taxes?" "Will employees get paid on time?"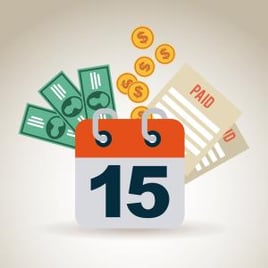 Last week, I wrote an article featured on HR.com about how small businesses can adopt simple "life hacks" to make payroll more efficient and accurate. Here are the highlights from the recent feature on HR.com.
5 Payroll Life Hacks - Article Highlights
Life hacks solve everyday problems in an inspired, ingenious way. When applied to payroll, these five life hacks can make small businesses' payroll administration that much easier:
Plan for payroll by establishing a schedule, procedures, and tracking systems.

Use a payroll calculator to ensure that taxes are accurate and up-to-date.

Evaluate outsourcing for some, or all, of your payroll functions.

Become an expert on payroll taxes.

Give raises with tax-free fringe benefits.
As explained in the article, "Many new and small businesses struggle to process payroll efficiently, on-time, and correctly. By following these five life hacks, your small business can save time and money, effectively plan for payroll, evaluate outsources, understand payroll taxes, and offer tax-free compensation."
To read the full article on HR.com, click here.
About HR.com
HR.com equips and certifies leading edge HR professionals with best practices, tips and knowledge to be the best at their game, to develop their career paths and job marketability to increase their own market value.
The HR.com feature titled, "5 Payroll Life Hacks: How to ease small businesses' payroll administration" (March 25, 2015) helps small businesses owners process payroll more effeciently and accurately.
What questions do you have about payroll for small businesses? Leave a question below. We'll help answer it.