In the aftermath of the presidential election, there has been a growing air of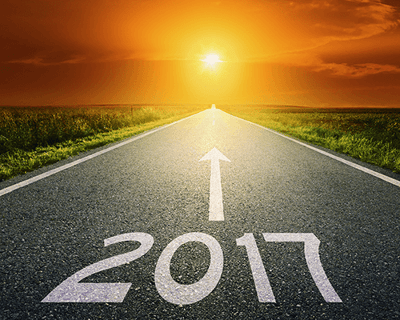 uncertainty over how proposed public policy will impact healthcare in the United States. Many of our customers, potential customers, and partners have expressed concern over what the future holds for small business health benefits, particularly regarding access and cost of individual health insurance. The number of insurance carriers participating in the ObamaCare exchanges is dwindling after high claims losses in the past few years. As a result, the current healthcare system in the United States, only a few years old, is ripe for an overhaul.
Repeal and Replace
The President-elect ran on a platform of "repeal and replace," as many lawmakers have aspired to do for the past six years. Now that the presidential election is over, it seems that the "repeal and replace" motto was merely rhetoric, and there is already talk that a full repeal may not be reasonable, or even possible. The quickest course of action to right the ship in these unstable markets will likely be through improving and amending the existing law. That brings us to what changes Mr. Trump is proposing to make.
What Is the Plan?
It is unclear what the incoming president's plan is for replacing or improving upon the Affordable Care Act (ACA). What is clear is that upcoming appointments, especially to the Department of Health and Human Services (HHS), and potential health advisers will play a key role in shaping public healthcare policy for the next few years. Notable names being considered for HHS Secretary include Bobby Jindal and Tom Price.
There are several people in position to advise Mr. Trump on healthcare issues besides his potential HHS Secretary, some with extensive backgrounds in healthcare policy—such as Mike Leavitt, a former HHS Secretary who served from 2005 to 2009—and some who are more business-oriented, like media mogul Steve Forbes. Any individuals who offer Trump their assistance are sure to have a huge impact on how the ACA is replaced or amended.
There have of course been some ideas outlined as to what provisions would be implemented in place of the ACA, and a common thread between them is the concept of a competitive, consumer-friendly individual health insurance market. Among the items the President-elect has proposed in his amended healthcare plan are fully tax-deductible individual insurance premiums, the ability for companies to sell insurance plans across state lines, expanded and inheritable health savings accounts (HSAs), and reinstated high-risk pools.
On the other hand, Trump has also plans to keep some Obamacare provisions—he agrees that individuals should not be denied insurance based on pre-existing conditions and that children should be able to stay on their parents' insurance until age 26. Based on what we know, it appears that Trump is preparing for a hybrid policy.
Conclusion
While the recent election has left the future of the ACA and the healthcare coverage of millions of individuals in limbo, it is nevertheless certain that change is on the horizon. We may not know what those changes will look like or whom they will most affect, but it is clear that the status quo will remain for at least the near future.
If you are one of the 9.4 million individuals receiving a premium tax credit or someone with a pre-existing condition, don't worry—you and other existing policyholders will be covered through the remainder of 2017 under the current system. Once the new administration is able to agree upon and implement a plan to amend the ACA, we will all have a better idea of what the future of American healthcare looks like and how small businesses and their employees will be impacted. For now, take advantage of the current system as best you can.
What questions do you have about individual health insurance in 2017? Let us know in the comments section below!