Now that you have spoken to your employees about what their benefits expectations are, it's time to start looking at different ways to meet these expectations. While retirement and health benefits are some of the most common types of employee benefits that come to mind, a shockingly small number of businesses are offering them. According to the Bureau of Labor and Statistics 2015 findings, only 53% of small businesses offer health benefits, even less offer retirement benefits!
Are these statistics reflective of the number of businesses that care about their employees? Of course not. These statistics are reflective of the prohibitive costs and lack of resources that are available to small business owners.
So what are some easy affordable options to meet your employees' benefits expectations? There are two key components that come into play when offer customizable, affordable employee benefits: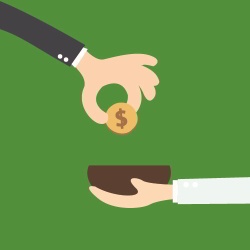 Consumer Choice of Benefits Products
The application of these two concepts allows a business to create an employee benefits package that fits within the budget, and allows the employee make the most out of the employer's defined contribution amount.
You can apply this approach to many of the traditional employee benefits that employees expect:
Medical Insurance
Retirement Benefits
Tuition Reimbursement
Paid Meals
As well as additional benefits that may be on the rise:
Bring Your Own Device (BYOD)
Education Stipends
Flexible Work Schedule
Remote Work
Transportation
Whatever employee benefits package you decide on, it is key to ensure that you are always in control of your costs, and the employees have unlimited choice in the consumer products.
If you are a small business owner or advisor who is exploring options for employee benefits, please leave a comment or question regarding how the defined contribution approach relates to your needs.