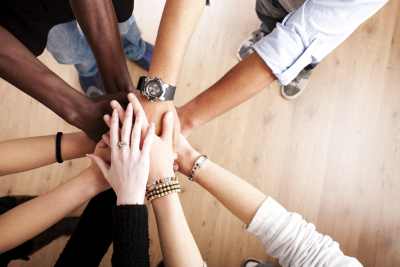 Many small business owners are busy enough without adding employee retention strategy to their lists. Employee turnover is often overlooked because it is difficult to monetize, but it is important to understand how it affects your productivity, as well as company morale. Not having a solid strategy in place can be detrimental to your business in the long run.
Here are some employee retention statistics that might make you think twice before dismissing the topic again this year.
15 Employee Retention Stats
1. Millennials who feel as though they work for a great company are 25 times more likely to stay on a long-term basis.
2. Long gone are the days when people choose a career and stuck to it. One recent survey found 55 percent of working Americans (including 76 percent of millennials) plan to switch careers during their lifetimes.
3. Gallup estimates millennial turnover costs the U.S. $30.5 billion dollars a year.
4. Gallup also found 60 percent of millennials are open to a new job opportunity, as opposed to 45 percent of the rest of the workforce.
5. In fact, 93 percent of millennials left a company in order to transition into a new role, whereas only 7 percent took a new job within the same company.
6. Employees who are able to telecommute (even just 1-2 days per week) are less likely to quit their jobs.
7. Almost 90 percent of new hires decide whether to stay or go during the first six months of employment.
8. In the U.S., 86 percent of employees seek companies that offer professional development opportunities.
9. One-third of workers polled expressed interest in changing jobs in the next 6 months.
10. Over half (60 percent) of HR directors felt their company provided a clear career path, but only 36 percent of their employees agreed.
11. The same study found 41 percent of employees would leave their company for better career options.
12. Hires made through referrals have a retention rate of 45 percent after two years.
13. In addition, referred hires cost less in recruiting dollars, usually can start earlier, and are more likely to be deemed fit for hire in the first place.
14. Over a third of employees (36 percent) would give up $5,000 in annual salary to be happier at work.
15. Employees who are happy at work take 10 times fewer sick days.
Conclusion
Employee retention is a crucial part of any company's overall strategy — no matter how big or small the business. Losing employees consistently is disruptive and expensive in many ways, especially when you factor in the time and cost of training new hires.
Download our employee retention eBook to learn how to keep your most valued employees without breaking your budget.
How are you trying to improve employee retention in your small business? Let us know in the comments below!