The nonprofit sector is an important economic driver. According to the Nonprofit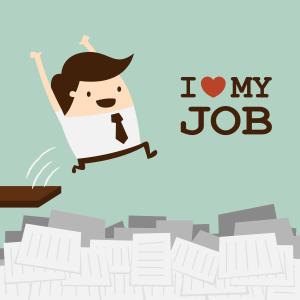 Partnership, nearly 2 million nonprofit organizations employ 10.7 million employees; just over 10 percent of the United State's private workforce. And yet, for many nonprofit organizations, recruiting and retaining talent is a big challenge.
According to a survey by Nonprofit HR, over half of nonprofits report they do not have a formal recruitment strategy, a third of nonprofits say hiring is the biggest staffing challenges they face, and a quarter of nonprofits say their biggest retention challenge is the inability to pay competitive wages. Even the smallest nonprofits benefit from having a formal, documented employee retention strategy. After all, the cost of losing employees is high to both the budget and organizational morale.
So, whether you need a formal retention program, or you simply need a tune-up, here are 14 simple employee retention strategies to help.
14 Employee Retention Strategies Ideas
1. Put it In Writing
The first idea is a simple one. Document your employee retention strategy and activities. By putting it in writing, your leadership team will come to an agreement on the strategy and activities. Additionally, your board of directors will see how any retention expenditures tie to goals and results. The document does not have to be elaborate. Simply write down the nonprofit's employee retention goals, strategies, and activities for the year.
2. Calculate Your Employee Retention Rate
Before you start investing in employee retention strategies, measure where you are now so you know if your efforts are successful. Start by benchmarking your employee retention rate. The calculation is simple (see the calculation here).
3. Calculate Your Cost of Turnover
In addition to calculating your employee retention rate, understanding the cost of turnover is another helpful metric. Why? Knowing this calculation can help your nonprofit communicate the return on investments such as benefits and perks. The cost of losing an employee varies by industry and role at the organization. See this article for sample calculations.
4. Evaluate Compensation Annually
Offering competitive compensation is one of the biggest HR challenges for nonprofits, especially for smaller organizations on tight budgets. While studies have shown wages alone are not a major motivator for productivity, most nonprofits do their best to ensure employees are financially secure and feel they are being paid fair wages. Annually, evaluate your paygrades to compare your salaries to those offered at similar nonprofits. Also, consider annual cost of living increases - as the budget allows.
5. Promote Self Care
Burnout is one major reason employees leave nonprofit work. Combat burnout by offering employees training to improve their self care skills, encouraging employees to use their paid time off, or finding wellness providers to give complimentary massages to your team. And perhaps most importantly, ensure your leadership team is leading by example.
6. Hire Right the First Time
Nonprofits often feel the pressure to hire the right employees on a tight budget. To help ease the challenges of hiring, develop an organized and thoughtful hiring process. Identify the skills and qualities the organization needs now and in the future. Hire for skill but also for organizational fit. Employees who feel connected to the nonprofit's mission and vision are more likely to stay with the organization in the long-term.
7. Understand Why Employees are Leaving
As you think about employee retention, do you know why employees are leaving? An easy way to understand this is through exit interviews. Ask and record why employees are leaving. Identify trends and take action to minimize voluntary employee turnover.
8. Identify the Unique Perks Your Best Employees Want
With limited budgets, nonprofits must allocate benefit dollars strategically. Before investing in benefits or perks, identify what employees want and value through a simple survey. You might be surprised by the results!
9. Evaluate Benefits
According to the PPI Benefit Solutions 2015 Nonprofit Employee Benefits Survey, the most prevalent benefits among surveyed nonprofits are group medical, group dental, and employer-paid life insurance, each of which are offered by more than 90% of participants. Other popular benefit offerings include tax advantaged healthcare accounts (HSAs, HRAs, FSAs, etc.), group vision, and supplemental coverage.
A data report also shows adoption by smaller nonprofits of employer-funded individual health insurance. According to the report, nonprofits represent 11 percent of all employers using Zane Benefits' healthcare reimbursement software. For nonprofits looking for an alternative to group medical benefits, a reimbursement approach can yield cost savings for the nonprofits and employees.
10. Provide Different Benefits for Different Employees
The key with employee retention is to invest in programs and activities that appeal to your most valued, expensive-to-replace employees.
As such, it makes sense to customize benefits for different types of employees - especially with big-ticket items such as health benefits.
For example, consider a small social services agency in Texas who struggled to hire and keep senior case managers. Instead of offering the same health plan to all employees, the agency created separate classes for senior case managers and junior case managers, giving senior managers $350 more per month in their healthcare allowance. This large increase helps the agency reduce attrition among their senior case managers and recruit needed staff. Plus, it creates a visible incentive for junior case managers to stay and grow with the agency.
This approach of customization puts the nonprofit's limited resources to the most strategic use, and ultimately creates the largest return on investment for their benefit dollars.
11. Set Clear Employee Goals and Expectations
When it comes to employee happiness and retention, clear communication goes a long way. Do the goals of your nonprofit line up with the goals of your employees? Are your employees engaged? Do they feel passionately about the organization's mission? If not, work on communicating the organization's vision and set clear goals and expectations with each employee.
12. Offer A Clear Career Path
The next idea is to offer a clear career path by creating opportunities to grow professionally and personally. Need ideas? Look for opportunities for increased exposure and recognition, connect management with entry-level team members, write clear job descriptions that demonstrate upward mobility, and when possible, hire from within.
13. Invest In Your Leadership Team
As much of 80 percent of employee turnover is due to poor leadership. Invest in your leadership team to be stewards of your organization.
14. Create a Positive Organizational Culture
Most nonprofits have a clear vision and mission, but if your organization is challenged with poor or negative morale, focus on creating and maintaining a positive organizational culture.
There are many things you can do to create a positive culture – and not all of them cost money. For example, be open and honest with your employees to create an open feedback loop or use team building exercises and group activities to foster a positive relationship among co-workers. These bonding rituals can be anything from a team lunch to an all staff walking lunch.
Related - How to Build an Awesome Company Culture
Conclusion
Nonprofits who adopt a thoughtful employee retention strategy can feel more confident about their staffing, while reducing unnecessary employee turnover costs.
Download our employee retention eBook to learn how to keep your most valued employees without breaking your budget.
What other ideas do you have to improve employee retention at your nonprofit organization? Share a comment below.