Many health insurance brokers and agents feel uncertain about the health insurance market post-ACA. However, for brokers and agents who are willing to adapt, there is tremendous opportunity. Here are ten ways to increase health insurance policy sales, and grow your book of business post-ACA. Are you ready to thrive in 2014?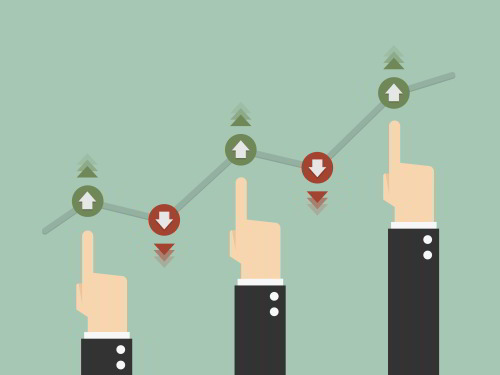 1) Dust Off Your Individual Product Lines: The individual health insurance market is rapidly growing. More and more, insurers are now beginning to meet the needs of this market. And under the ACA, nearly all individuals are required to have health insurance coverage or pay a fee. One way to approach this market is through small businesses who do not offer health benefits. Become an advisor to the business, and help employees select and purchase health insurance policies.
2) Register with the Exchanges: Register with your state's health insurance exchange to be a certified producer (see this directory). That way, as you're helping individuals and small businesses you can offer a full spectrum of options, and gain policy sales from those who qualify for the federal tax credits and purchase a policy through the exchange.
3) Offer Defined Contribution Solutions: Many small and medium sized businesses want to offer health insurance, but either cannot afford a group health plan or do not meet minimum participation requirements. In the past, this has been a "lost market" for brokers. But now, you can gain the business of these small businesses by offering a "pure" defined contribution solution. A "pure" defined contribution solution is a Section 105 medical reimbursement plan that reimburses employees for their individual health insurance policies. The business can offer this type of health insurance allowance instead of a traditional small group plan. Look to partner with a defined contribution provider that allows you to integrate your quote engine into the software.
Offering a defined contribution solution helps you gain business because (1) you can gain the business of small businesses who cannot afford group health insurance, and (2) you'll see increased individual and voluntary policy sales with integrated lead generation tools. Read more: 3 Simple Ways Brokers Use Defined Contribution to Grow their Book of Business.
4) Incorporate a Private Health Exchange Solution: Private exchanges are gaining in popularity, and businesses of all sizes are curious about how they can benefit from them. Numerous entities ranging from start-ups to new divisions of leading insurance companies have been created to offer new private health exchanges. But, health insurance brokers can easily offer a private health insurance because a private health insurance exchange is nothing new! There are essentially three steps to creating a private exchange: (1) create a private exchange, (2) connect the employer and employee to your private exchange services, and (3) employees use your private health exchange to purchase a policy.
5) Think Voluntary: Gain revenue from employers and individuals by providing employers an opportunity to broaden their health benefits with voluntary products. Help assist employees with filling in any financial or coverage gaps in their health insurance policy.

6) Focus on Your Target Markets: Define, refine, and reach your target markets with an eye for efficiency and cost-effectiveness. Review where you have been, and can be, most effective. Spend your time and resources on providing solutions to those employers, employees, and individuals where you are most likely to be successful and profitable.
7) Utilize Internet Inbound Marketing: Does your website need a tune-up? Are you showing up in search results? Are you active on social media? Utilize the power of the internet, SEO, email marketing, and social media to drive qualified prospects to your website and landing pages. Outbound marketing strategies have become expensive. Even if your team is small, inbound marketing activities can help you gain a competitive edge.
8) Be the Go-To Person for ACA (aka ObamaCare) Questions: Employers - especially small employers - are confused about their obligations under ObamaCare. Educated brokers and agents are some of the most knowledgeable professionals about ObamaCare. Use your expertise and resources to effectively assist employers in managing compliance issues related to reform. Small businesses are looking for this expertise as well as innovative solutions to help solve their unique challenges. If you don't reach out to them with this service, someone else will!
9) Become a Trusted Advisor: Re-focus and re-strengthen your client and prospect relationships by moving from strictly a salesperson to a trusted advisor. Prospects and clients do not want to feel like they are being sold. They want valued input and an opportunity to work with someone they trust. Approach prospects and clients with an educational approach, and the policy sales will follow as you listen and meet their real needs.
10) Ask for Referrals: Businesses - especially small businesses - place a high value on word of mouth and referrals. Referrals tend to have higher close rates and a shorter sales cycle because of the trust. Ask clients directly for referrals and incorporate referrals in your marketing activities.
What are your tips or strategies to increase health insurance policy sales in 2014? What did we miss? Leave a question or comment below.