It's a proven fact - overworked employees are less productive, unhealthier, and prone to on the job errors, absenteeism, burnout, and turnover. Yes, we all want loyal, dedicated, and hard-working employees. But, employees also need a good work-life balance.
Here are 10 simple things small businesses can do to encourage healthy employee habits.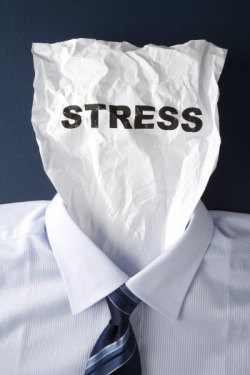 1. Have Management Set the Example
This sounds like a simple way to encourage employees to find work-life balance - have management set the example. But, this can be a major challenge. Many small business executives, managers, and owners are, themselves, self-proclaimed workaholics. But, employees look up to the management team for modeled behavior. If management does not show by example with a healthy work-life balance, neither will employees.
2. Leave Work at A Reasonable Hour (and Leave Work at Work)
As we wrote about previously, working late into the night leads to stress, burnout, and poor employee wellness. Encourage productivity while at the office, and encourage employees to disconnect from work during off-hours.
Remember - management can set the example by leaving at a reasonable time and limiting communications outside of business hours.
3. Recognize the Signs of Overwork
Train your managers to look for the signs of overwork such as fatigue, job apathy, errors, and absenteeism. Talk with employees one-on-one about their work load and stress to identify how you can help. It may be that the employee is afraid to ask for help, doesn't know how to delegate, or needs training to complete their job more efficiently.
4. Allow Flexible Schedules
Flexible schedules are one of the most helpful tools in helping employees find work-life balance. It allows employees to take care of family and personal responsibilities - such as child pickup or night school - without stressing out about missing work or leaving early. Similarly, if one day or week requires significant extra hours, allow employees to work less the following day or week.
5. Allow Telecommuting
Allowing employees to work from home on a regular or as-needed basis helps employees stay productive while taking care of personal needs such as caring for a sick family member or waiting for the plumber to arrive.
6. Encourage Employees to Take Vacation
Employees of small and growing businesses often hesitate to take vacations - especially if they feel like there is no one else who can do their job. That being said, encourage employees to take vacation and help make it feasible by providing work back-up and/or adjusting workload to accommodate the absence. You can also implement a use-it-or-lose-it vacation policy to encourage employees to use their well-deserved time off.
7. Be Family-Friendly
Getting families involved is another way to support employees' work-life balance. You can involve families through "bring your kids to work day" or having family-friendly company events.
8. Build a Healthy Workplace
Employees who perceive their company as having a strong culture of health are happier, less stressed, and more likely to take control of their well-being than employees in other companies.
As such, encourage employees to incorporate health activities into their day such as walking meetings, standing desks, or healthy snacks. Read more tips for a healthy workplace.
9. Encourage Breaks During the Day
Encourage employees to take breaks during the day - especially those employees who are on the "front lines."
10. Communicate Work-Life Balance with Employees
Lastly, communicate with employees the value placed on work-life balance, and how your company supports health and wellness.
Conclusion
In a fast-paced small business or startup environment, encouraging employees to achieve work-life balance can seem counter-intuitive. However, help employees find work-life balance and you'll see a healthier and more productive workforce.