No one wants to see a health insurance rate increase, but this year, almost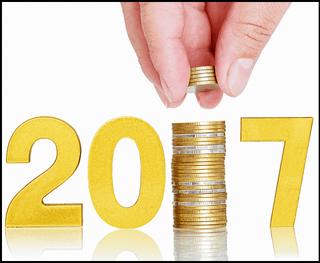 everyone did. Regardless of whether you are enrolled in your company's group plan or have an individual health insurance policy, you have the ability to shop around for new coverage. If your rate increase is enough to make you cringe, taking the time to compare plans may be well worth the savings.
How (and Where) Do You Shop for Individual Health Insurance?
HealthCare.gov is the best place to start shopping for individual health insurance. You can compare plans side by side, filter according to your needs, and check if you qualify for a subsidy. The number of health insurance companies available to you will depend on the state you live in (and pay taxes in), but those companies will likely provide a few different plans across tiers.
Many people believe that if their company offers group health insurance, they will not qualify for an individual health insurance policy through the Affordable Care Act (ACA). This is a common misconception, but in reality, any taxpaying legal resident of the United States is eligible to buy individual health insurance. Access to premium tax credits will depend on whether your company offers affordable coverage.
Open Enrollment Dates
Open enrollment for individual health insurance policies purchased through the ACA Marketplace began November 1, 2016, and will continue through January 31, 2017.
Remember to Check Your Network and Prescription Coverage
Sometimes it looks like you can save a bundle on your individual health insurance, but if you look closer, you may find that your prescriptions are not covered and your doctors are not in-network. You can check this information by clicking on "Quick View" under each available plan and viewing the formulary and provider lists.
Many insurance companies have chosen more narrow networks in order to keep rates from rising so quickly. For those who don't mind switching doctors or aren't treating a chronic illness, this won't be a factor. But if it's important to you to keep your doctor, you'll need to select a plan that will allow you to do so—even if that means paying extra to see him or her out of network.
In that case, Point of Service (POS) or Preferred Provider Organization (PPO) plans will be your best bet. Health Maintenance Organizations (HMOs) typically keep networks narrow and do not cover any services rendered outside of the defined network of providers. Depending on your health insurance needs, you might want to pay extra for more provider options.
Conclusion
If your health insurance rate increase gave you sticker shock this year, remember that you can always shop around—regardless of whether you are enrolled in a group plan or have an individual health insurance policy. Many people are able to find a cheaper plan by shopping around during open enrollment.
What questions do you still have about shopping for individual health insurance? Let us know in the comments below.