We write a lot about employee benefit trends and how to offer great work benefits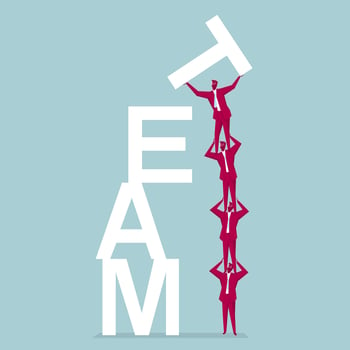 on a small business budget. Yes, there are lists of top types of employee benefits, but what it really comes down to is offering cost-effective benefits that help your unique company recruit and retain key employees. It's about offering benefits that will have a positive return on your investment.
So, how do you track and measure what employees value in work benefits?
One simple, powerful tactic is to ask employees through surveys - then listen and take action. The steps are simple.
Step 1 - Identify Your Goal
First, what is the company's goal for soliciting feedback?
For example, are you looking for general feedback on the work benefits employees value or for specific feedback on a benefits program, like health insurance options? Are you looking to understand benefits in the short-term, or trends over the long-term?
Identifying your specific goals will lead you to which questions you ask, how you gather the information, and the length of time to survey employees.
Once a goal is established, brainstorm questions to ask employees. When finalizing questions, remember to:
Avoid jargon (speak employees' language and define any industry terms)
Keep it short and simple
Stay neutral
Ask questions that will yield measurable and actionable answers
Step 2 - Select & Distribute The Survey
The next step is to select and distribute the survey. Don't worry - this doesn't have to be complicated or time consuming. There are three main options:
Interview employees face to face and record their answers
Distribute printed surveys
Use a free online survey tool (ex: Survey Monkey or Google Forms)
The type of survey you select will likely depend on a couple of factors. Should the survey be anonymous? If so, face to face interviews are likely out. Do employees have access to computers? If so, an online survey tool could be your best bet.
Once the survey type is selected, add the questions you brainstormed in Step 1, and distribute it to employees. As you distribute the survey, be sure to communicate to employees the context and purpose of the survey, as well as a deadline for completing it. And, as an added bonus, include a small incentive for completing it (if the budget allows).
Step 3 - Collect Results & Take Action
The final step is to collect the results, share the results with your leadership team, and take action. This is also an opportune time to show employees the company is listening.
For example, if input from employees helped the company offer better or more attractive benefits, share with employees they helped make this possible.
Conclusion
Surveys can be a powerful tool to learn if your investment in employee benefits is working. Just remember these three steps - identify your goals, design the survey, and use the data to take action.
Do you use surveys to help measure and understand your company's work benefits? What questions or tips do you have? Leave a comment below.