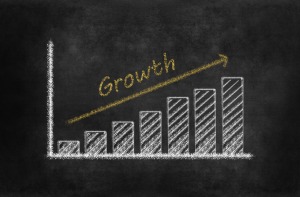 If you follow the health insurance industry, you know all eyes are on the new Health Insurance Marketplaces and on the inevitable growth of individual health insurance market. And yet as industry professionals grasp the impact of the changes to the individual market, we're all trying to understand - and predict - how much the individual market will grow, and by when.
Here's one prediction to consider.
In a recent healthinsurance.org article, Charles Gaba estimates enrollment on the public Marketplaces ("Qualified Health Plan enrollment") will swell to 14.7 million in 2016, a 25 percent increase from 2015.
I found Gaba's reasons for Marketplace enrollment growth to be spot-on, so here's a quick summary of his analysis.
5 Reasons For Continued Marketplace Enrollment Growth
According to Gaba, there are five key reasons we'll continue to see Marketplace enrollment growth in 2016.
Technical and feature improvements.
Increasing Individual Shared Responsibility penalty for not being covered.
Dwindling transitional/grandfathered plan enrollees.
Loss of employer-sponsored insurance (ESI) coverage.
According to Gaba, "The CBO seems to think that this is the Big One. They're betting that an additional 5 million people will be dropped from their ESI coverage next year. It looks to me like the CBO strongly believes that most of those folks will be shifted over to the individual exchanges."
Increased consumer outreach.
5 Reasons Not to Hold Our Breath
According to Gaba, there are also five reasons why growth might not be as rapid as we're all thinking.
Premiums will be going up for many people.
High deductibles and co-pays are going to be an issue for others.
The penalty for not having coverage may still not be a big enough incentive.
There is no more low-hanging fruit - meaning many of the uninsured who were previously uninsurable now have coverage. The remaining uninsured are harder to reach or incentivize.
Competition from other forms of coverage.
Prediction - A 25 Percent Increase in 2016
In the healthinsurance.org article, Gaba predicts 14.7 million uninsured will enroll or renew during the 2016 open enrollment period - a 25 percent increase over 2015 (read his assumptions and follow his math here).
What's your enrollment prediction for this year's open enrollment period?
Do you think enrollment in Marketplace plans will continue to swell?
Let us know in the comments below.
Read More
Individual Market Growth - Are the Predictions Coming True?
The Growth of the Individual Health Insurance Market in 2014