The next open enrollment period for the state Health Insurance Exchanges starts November 15th, but there is already buzz about which health insurance carriers - and how many - will newly enter the state Exchanges in 2015.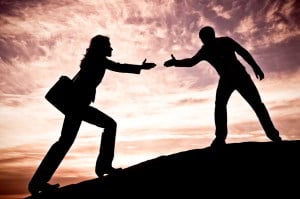 Despite of rocky rollouts of many of the online Health Insurance Exchanges last fall, new announcements suggests more health insurers are poised to compete for Exchange business during the 2015 open enrollment period.
In most states, insurers don't have to submit products until May or June and generally have until September to withdraw coverage offerings. Insurers are currently evaluating the emerging enrollment data for 2014 to determine market opportunities and offer competitive products.
According to an article by Business Insurance, UnitedHealth Group Inc. executives recently indicated on a call discussing their first-quarter financial results that the company expects to be more active in the Exchanges in 2015. Similarly, Cigna Corp. has expressed willingness to expand Exchange offerings for 2015. Wellmark Blue Cross and Blue Shield plans to compete in the state Exchanges in South Dakota and Iowa in 2015, after sitting out the initial enrollment period.
In Washington, The Seattle Times reported that four additional companies want to sell health insurance plans via Washington's Health Insurance Exchange (www.WAHealthPlanFinder.org), and that the eight currently selling plans on the Exchange all propose to return for 2015, according to the Office of the Insurance Commissioner. The four new expected insurers in 2015 include: Moda, Columbia United Providers, Health Alliance Northwest Health Plan, and UnitedHealthcare of Washington. The entrance of four new carriers would make a total of twelve carriers offering plans in Washington.
How many new health insurers do you think will enter the public Exchange market? What are you hearing in your state? Leave a comment below.
See related:
Photo credit: Flickr, Abdullah Bin Sahl