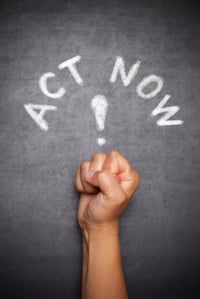 What does any business need to succeed? The simple answer: they need good employees and the ability to attract dependable and high quality staff.
And just what do prospective employees look for when applying for a job? At the top of this list is an attractive benefit packages. In fact, the founder and CEO of Namely, an online HR software company, said it best in a recent Entrepreneur article:
"In the ongoing war for talent, more employers are looking to benefits as a new way to attract and retain great employees. Yet, benefits participation is not as great as it could be."
Where does this leave a small business struggling with rising group premiums or the small business unable to even afford to offer health benefits to their employees? The answer leaves many small businesses trapped in a corner.
New Challenges for Small Businesses
While the Affordable Care Act (ACA) has accomplished a number of positive things, it also has created additional issues for our nation's small businesses.
Recently, legislators in Washington have taken notice. One example is the recent passage of the PACE Act, which keeps the definition of a small group (in terms of small group health insurance) at 50 employees. While not addressed in legislation, discussions have also focused on the repeal of the "Cadillac" tax (an excise tax levied on certain health plans offered by employer).
But there is one issue that still has yet to be addressed by Congress: Restoring the ability of small businesses to utilize stand-alone Health Reimbursement Arrangements (HRAs).
Why Small Businesses Need Congress to Act
HRAs have been one of the easiest ways for small businesses to offer employees a flexible, tax-advantaged health benefit that controls company costs. And yet, ACA rules limit the use of stand-alone HRAs beginning January 1, 2014.
Luckily, legislation has been introduced that would restore the stand-alone HRA for small business. The Small Business Healthcare Relief act will restore the ability of small businesses to reimburse employees for their individual health insurance premiums and qualified out-of-pocket medical expenses.
With rising small group health insurance premiums and employees' out-of-pocket expenses piling up in an attempt to satisfy high deductibles, it is imperative that all small business owners and their employees take action to support the Small Business Healthcare Relief Act.
How You Can Help
Call your Members of Congress and make sure that the Small Business Healthcare Relief Act remains a focus in Washington. Our legislators need to know how important this issue is to the health of small businesses and small business employees.
To check the current status of the legislation, click here.