Health insurance is becoming increasingly vital in today's world, where a growing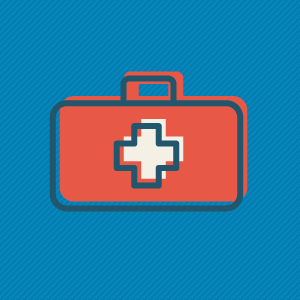 number of Americans report that they don't seek medical care when they need it because of the high costs. While you as an employer may want to offer a group insurance plan that protects your employees, the reality is that it isn't always economically feasible to do so.
What other options do you have? Premium reimbursement programs that eliminate the cost and hassle associated with insurance fees for employees provide an ideal solution. Even as you save your company money, the last thing you want to do is cut benefits that attract talent to your business. Fortunately, premium reimbursement programs offer a viable solution that works for both employer and employee.
Staggering Health Care Costs Lead to Alternative Solutions
According to the Centers for Disease Control and Prevention, health care expenditures just in 2013 reached $2.9 trillion dollars, 17.4 percent of the Gross Domestic Product in the country. This includes costs for hospital care, simple physician visits and prescriptions drugs. Americans pay out thousands of dollars each month to stay healthy, and many are opting out of essential health care simply because they can't afford it.
This is why a premium reimbursement plan can change the market. The process is simple: your company sets a monthly allowance for each employee, often based on family status or the job criteria of the individual. Your employees then use the marketplace to find the right insurance plan for their needs, choosing their own benefit and coverage levels. After the employees submit their monthly premium receipts, they are reimbursed up to their available health care balance. The money is tax free, putting more money back in the pocket of the employee.
Benefits of Premium Reimbursement Programs
These programs offer unique benefits to employees, including:
Control over the individual health insurance plan
No one-size-fits-all, rather the plan is customized to the employee
Flexibility to tweak and change plans to fit the employee
Lower individual insurance costs
Premium tax credits available to some individuals
While group insurance plans are increasing in cost and bound by restrictions under the Affordable Care Act, premium reimbursement programs offer a viable solution to a frustrating problem.
Conclusion
Defined Contribution Health Plans work across all industries to make health insurance simple for employees and employers. If you're looking for a win-win solution to the ongoing health care dilemma, this practical alternative can help.
What questions do you have about premium reimbursement programs? Leave your question below.