Open enrollment is fast-approaching. Beginning November 15th, individuals will scramble to find a plan that best fits their needs, businesses will contemplate renewing an existing plan or pursuing alternate routes, and insurance professionals will be back in full swing prospecting, educating, and closing business.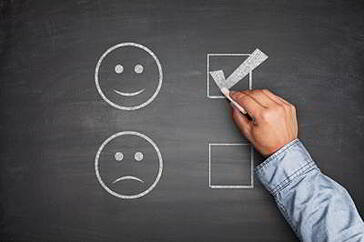 So, open enrollment should be the best time to drop a group health plan too, right?
Not necessarily.
Most group health insurance plans are "unilateral contracts" which allow businesses to cancel a policy at any point during the year. Additionally, when a business drops their group health insurance plan now, employees are eligible to enroll in individual health insurance outside of annual open enrollment.
The following are two core reasons why it makes sense for your business or your clients to drop their group health insurance plans prior to open enrollment for 2015.
More Time From Your Broker
There's no question about it, insurance professionals (agents and brokers) are busy. This is especially true during open enrollment. But, from March until November, the majority of brokers experience downtime. This presents a huge opportunity for businesses to have their broker's full attention on all of their insurance needs.
This is also an opportunity for brokers to take full advantage of this downtime. The downtime allows brokers to dive deep into a business's individual circumstances and evaluate where they are at with their insurance needs and goals. Additionally, it allows brokers the time to research and pursue alternative options, such as individual health insurance and premium reimbursement, which may better fit the business's needs.
Employees Can "Test Drive" Their Individual Policies
As mentioned, when a business drops their group health insurance plan, the employees qualify for a special enrollment period because dropping of the group plan is a "qualifying life event" that gives employees the opportunity to enroll in individual coverage for up to 60 days after the event.
Once the group health insurance plan is canceled, employees can work with brokers to purchase an individual health plan or go to their state's Health Insurance Marketplace and choose a plan that best fits their needs.
The best part is, if for any reason the employee is not satisfied with the plan they purchased outside of open enrollment, they will be able to switch to a different plan once open enrollment begins. This allows for the employee to give the plan a "test drive," if you will.
These are just a couple of reasons to drop group health insurance outside of open enrollment. What other reasons do you have?
See related articles: