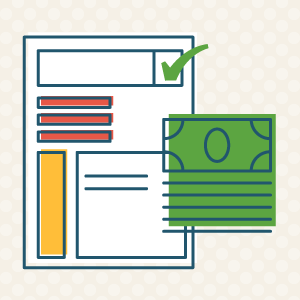 If you're a small business owner, you're used to fielding employee requests -- paid time off, break room amenities, equipment purchases, and so on. Quality employees can make a big difference for small businesses and deserve to be rewarded for their contributions. That's why many small business owners go beyond these everyday requests to offer comprehensive benefits packages to their employees.
Due to the cost of traditional group health plans, many small business owners have had to stretch their budgets in order to include health insurance benefits in these compensation packages. Because you've worked hard to build attractive benefit offerings, you might be surprised to learn that cancelling employer health insurance may actually provide the most benefit to your employees. That's because new laws and new tools make it possible for employees to purchase their own individual health insurance plans and to be reimbursed by their employers for plan premiums. This system benefits the employee in several important ways.
Plan Flexibility
The recent passage of the Affordable Care Act led to the establishment of numerous healthcare exchanges, or marketplaces where people can buy individual health insurance policies. These policies are affordable and provide quality coverage. Best of all, they allow people the freedom to choose their own plans, factoring for personal network preferences, financial situations, and risk tolerance. Under a traditional group plan, employees don't enjoy these freedoms because the company is forced to pick a single plan to fit the needs of all its employees. Individual health insurance plans take personal healthcare decisions out of a manager's hands and place them directly into the hands of the policyholder.
Tax Savings
Moving an employee from a group plan to premium reimbursement plan also positions your employees to receive generous tax benefits. When companies formally establish a Section 105 Medical Reimbursement Plan, qualified reimbursements are passed from employer to employee without tax consequences. Because employees get to purchase healthcare using pre-tax dollars, their budgets go further and their spending power increases. Some employees, depending on income level and other factors, will also be eligible for federal tax credits. These credits represent discounts on individual healthcare premiums for people who cannot get insurance through an employer.
Larger Paychecks
Many companies that offer group benefits only pay a portion of the monthly premium. Whether employees recognize it or not, the remainder of the premium amount is being deducted from their paychecks. When you cancel your group plan, your employees will see their take-home pay increase by the amount of their current premium portion. Properly administered reimbursement plans work side by side with a company's payroll system. This means that employee paycheck amounts will also increase by the amount of the company's real dollar contribution.
The value of a high performance employee for small businesses is unquestionably high. Many small businesses stretch their budgets in order to offer group health insurance and other benefits that attract and keep quality employees engaged. Many small business owners are surprised, therefore, to learn that cancelling their group plans may actually provide the greatest benefit to employees. Recent changes in the healthcare industry have created opportunities for small businesses to replace those group plans with medical reimbursement plans that can attract and retain top performers.
Do you have questions about reimbursing employees' individual health insurance? Leave a comment below.