Small businesses that adopt individual health insurance for their employees are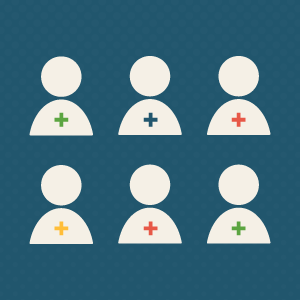 getting more and more publicity. Both in the news and around communities, the many benefits of a more customizable approach to health coverage are gaining popularity and giving small-business owners plenty to think about.
Since the Affordable Care Act was signed into law in 2010, individual health insurance has been available through the government's Health Insurance Marketplace. People compare plans before selecting the type of coverage that's just right for them and their families.
With many small businesses moving in this direction, perhaps the most important question is this: "Why are so many small employers adopting individual health insurance?" The answer: Owners and managers are seeing improvements in predictability, control, ease of use, costs, and employee satisfaction.
Predictability and Control
Some of the HR challenges facing small businesses, such as not being able to make group health insurance as cost-effective as it would be at a large company, actually can serve as boons. For instance, a business with fewer than about 15 staff members can adopt defined contributions — up to a certain amount per month — to individual health insurance coverage.
Small businesses that offer defined contributions to individual health insurance tend to improve the predictability of their payouts. Predefined reimbursement ceilings can be established, based on employee variables such as family status and length of time with the company. If those ceilings prove problematic, they can be adjusted at a moment's notice — especially if a cloud-based management platform is being utilized.
Another benefit of real-time online management is the ability to instantly and remotely monitor advanced analytics that enable your HR team to make data-driven decisions.
Ease of Use
Reducing hassles is a high priority for most small-business owners, usually because the nuances of day-to-day operations can snowball rather quickly. While bigger businesses often have large teams in place to handle the administration of a group health insurance plan, many small businesses have just one or two people managing HR.
That's a big challenge, as HR work consumes 25-35 percent of a small-business owner's time (7-25 percent of time is spent handling employee paperwork).
With individual health insurance, your employees are responsible for selecting and applying for their own health coverage, making you unnecessary as a "middle man." The insurance company takes care of those questions.
Further, using a dedicated online tool to monitor and administer your company's support of employees with individual health insurance can save you hours every month. Notifications about issues such as enrollment, renewals and termination can sent as automated messages to your employees.
Lower costs
When small businesses ask their staff members to sign up for individual health insurance, the cost reductions usually are significant for everyone involved.
On average, individual health insurance plans cost employees 20 percent less than group health insurance, with additional premium tax credits available to some through the Health Insurance Marketplace. If you offer your employees reimbursements, many will have 100 percent of their premium covered.
For the employer, offering defined reimbursements is an intriguing option because they are tax deductible as a business expense.
Employee Satisfaction and Retention
Factors such as simplicity, lower costs and the ability to create personalized coverages make individual health insurance attractive to many in the modern-day workforce. This type of employee satisfaction certainly becomes part of the decision-making process when staff members consider whether to pursue opportunities at larger companies.
Companies that use online management tools for their reimbursements to individual health accounts give employees the ability to track, change and learn about their benefits anywhere with the use of mobile devices. They can submit reimbursement requests from anywhere, too.
Conclusion
Individual health insurance isn't the right fit for every size and shape of business. However, for many small businesses, individual health insurance is a valuable way to improve cost efficiency and boost employee satisfaction.
If you a have question about how our online portal can help streamline your company's benefits program, please leave a comment below. We will respond shortly!