The summer of 2016 marked a major turning point in the support of small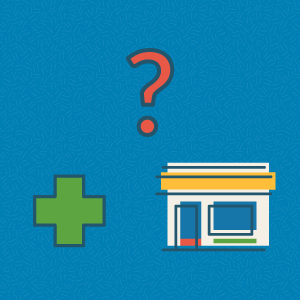 businesses across the country as the SBHRA (Small Business Healthcare Relief Act) successfully passed through the House of Representatives.
The newly revised bill, which restores a version of the previously restricted stand-alone Health Reimbursement Arrangements (HRAs), called the qualified small employer HRA (QSEHRA), will allow small businesses to assist their employees in covering out-of-pocket costs, as well as support their employees in the individual insurance market, using pre-tax dollars. Simply put, these stand-alone HRAs create more obtainable benefits for retaining talent in the micro sector.
Note: The SBHRA passed in December 2016 as part of the 21st Century Cures Act. For more information on the QSEHRA, check out our QSEHRA education page.
Getting the SBHRA to the Floor
Getting the bill passed through the House of Representative was the first step in a long legislative process. With success in the House, SBHRA must be voted on in the Senate. The bill must pass with a majority vote from both parties before the bill can be presented to the President to be signed into law.
Support and Opposition of the SBHRA
When SBHRA passed through the House of Representatives, the bill was cosponsored by both Democrat and Republican leaders, including Charles Boustany Jr. (R-LA) and Mike Thompson (D-CA). Now as the bill moves to a Senate vote, it has equal sponsorship from Democrats and Republicans in the Senate. However, a favorable majority vote is still needed. While there may not be outspoken opposition of the bill, it is important that the SBHRA gain active support for the bill to ensure a favorable majority vote.
Is the SBHRA Likely to Pass?
Small businesses celebrated when the bill was unanimously passed by the House of Representatives earlier this year. While this could foreshadow further support for the reinstatement of HRA's and better benefits, the likelihood of the bill passing in the Senate only increases with local support from individuals reaching out to their representatives prior to the vote. If Senators hear a lot of support from their constituents for the SBHRA, there's a better chance that the bill will pass.
Conclusion
In order for this bill to be signed into law, a favorable majority has to be reached by both parties. While the Senate is in recess, it is important to understand that contacting your senators is a great way to express support and to ensure the future of better small business benefits. Learn more about how you can play a more active role in the success of SBHRA in the Senate.
How important is the passage of SBHRA to you and your business? Let us know in the comments below!