In a world full of millions of small businesses, is it really possible for your company to stand out - to rise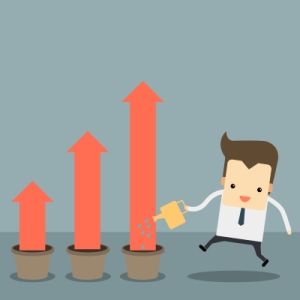 above the crowd? You bet it is! You see, there are a few key things you can do to set yourself apart from the rest, and I'm here to tell you one of the best ways to do this - your customers.
So grab a cold Coke, a chair, and a listening ear because you're about to become the master of this life hack: winning your customers' business and respect by making them part of your family.
You Know What They Say…
Ever heard the saying "family comes first"? If you really do believe in this saying, then it'll be that much easier for me to tell you this: treat your customers like family.
Why?
Think about it, the better you treat your customers and the more they feel connected to your small business, the more likely they are to always support you and advertise by word of mouth. So, now I have you curious, don't I? You want to know how you can make your customers feel like family - keep reading.
Related: Need New Customers? Try These Amazing Life Hacks
How to Make Your Customers Part of the Family
To help you treat your customers like they're part of your small business's family, here are 6 rules to follow.
Rule #1 - Have Genuine Interactions
You need your customers and they need you. So, what are you to do? Get to know them. This isn't difficult, either. Start with small talk and before you know it, you'll know as much about each other as you do about your great aunt Pearl. Treat your customers like real people and talk to them.
Rule #2 - Respect Your Customers
Though it's great to be buddy-buddy with your customers, it's best to remember the element of respect along the way. In other words, know your boundaries. If a customer doesn't want to have genuine interactions with you, don't force it. You'll know which customers are happy to have a great, professional relationship with you and your employees after just a few conversations with them.
Rule #3 - Listen to Your Customers
Never underestimate the power of listening. Do not assume your customers are 100 percent happy with how you're running things. Ask them often how you can improve things and implement the sound ideas to show them you care. This is a great way to build trust and respect with your customers.
Rule #4 - Keep Customers Coming Back
How can you keep a customer coming back? Go the extra mile. Don't be afraid to invest a little in them. Remember, a satisfied customer will tell their friends about their experience - bringing you more business. Watch for opportunities to go the extra mile and really "wow" your customers.
Rule #5 - Never Leave Your Customers in the Dark
It happens. Changes come and you have to adapt quickly. However, when this does happen, make sure to keep your customers in the light, not the dark. Alert or notify your customers of any changes as often as you can. It will help them feel like they matter.
Rule #6 - Be Honest
Lastly, be honest with each of your customers. Lies don't get you anywhere and they will ultimately make you lose customers. Besides, most customers would rather you tell the truth and show you're working to fix something that has gone wrong than to try and cover it up. You'll be a much more trusted small business owner if you're transparent.
Conclusion
Now you know, customers are your key to success. It almost sounds too easy, yet so many small business owners forget this simple life hack. If you can learn to treat your customers like family, you'll be doing a lot less advertising because your customers will do it all for you.
Related Articles:
11 Life Hacks to Increase Employee Retention
Stuck in a Rut? Life Hacks to Grow Your Small Business
4 Recruiting Life Hacks Your Small Business Can't Live Without
What other ways do you treat your customers like family? Comment below.