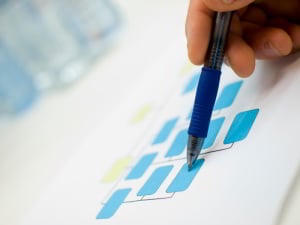 Walmart is the newest retailer to enter into the health insurance arena, according to a press release on their website. Walmart, the world's largest retailer, announced that they will be working with DirectHealth.com to get into the health insurance business. The retail giant's decision to expand beyond offering retail basics such as food, electronics, and household items has come as a surprise to many.
DirectHealth.com will set up counters in 2,700 of Walmart's more than 4,000 stores, starting on October 10. DirectHealth will staff the counters with independent, licensed agents to help provide customers with education and guidance about health insurance options. Customers will have the ability to enroll in policies by phone, online, or at Walmart.
The press released cited a Kaiser Family Foundation report that revealed that more than 60 percent of people have difficulties understanding their health insurance plan options, while 40 percent of individuals feel they've picked the wrong plan after enrollment.
Many consumers have an extremely difficult time navigating the healthcare landscape, including understanding plan types, coverage levels, and healthcare terminology. The hope is to drive traffic to the store by offering face-to-face time with an agent to answer any questions consumers may have on their options.
The licensed agents will be available to help customers over age 65 with Medicare open enrollment, which occurs from October 15, 2014 through December 7, 2014. The agents will be offering individual health insurance plans to their customers under age 65 for the individual health insurance open enrollment period, which last from November 15, 2014 to February 15, 2015.