Due to new rules taking effect in 2014, many employees may now be eligible to receive advanceable tax credits toward their individual health insurance premium(s). This change has created an opportunity for an employee to inadvertently receive duplicate tax benefits (i.e. "double-dip") on premium reimbursements. In order to ensure compliance, Zane Benefits is now requiring additional documentation for health insurance expenses.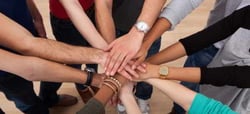 Example of Tax Credit Issue
An employee's full premium is $500. However, the employee qualifies for an advanceable tax credit equal to $300. As a result, the employee only pays $200 after-tax, while the $300 tax credit (funded by the federal government) covers the remainder of the $500 premium.
In this example, according to IRS rules, the employee may only be reimbursed for the $200 they are paying with after-tax dollars. The $300 is not reimbursable.
Overview of Health Insurance Documentation Requirements
Due to the availability of tax credits, employees will now be required to submit documentation showing the following five pieces of information for all health insurance premium claims, regardless of type:
Insurance Provider

Type of Health Insurance

Name of Primary Policyholder

Period of Coverage for Amount Claimed

Proof of Payment for Amount Claimed
Documentation must show all five items. For example, it could include a billing statement from an insurance provider with all information on one document (this is recommended), or an employee may combine multiple documents that together show all five items.
Here's an example: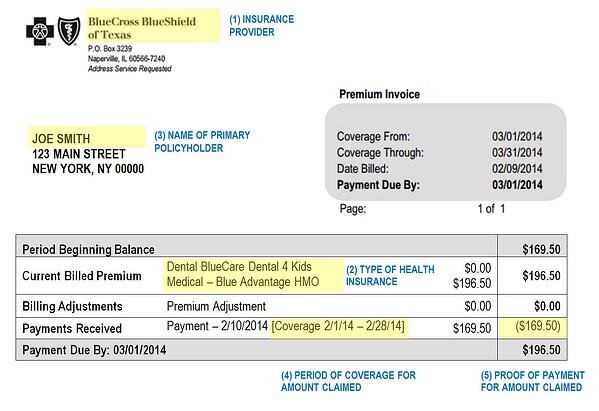 Your Account Executive will be distributing updated communication materials to help you educate your employees in the coming week.