Understanding different types of health coverage options such as HMOs and PPOs will help you pick a health plan that best fits your needs. As you evaluate health plan options, here are common terms used to describe different health plan coverage options.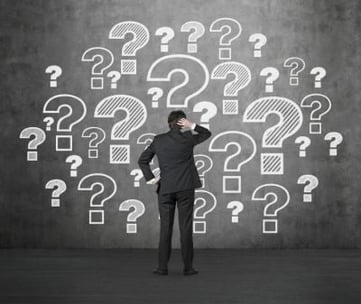 Common Health Plan Types
1. HMOs (Health Maintenance Organizations)
HMOs may limit coverage to providers inside their networks. A network is a list of doctors, hospitals, and other health care providers that provide medical care to members of a specific health plan. If you use a doctor or facility that isn't in the HMO's network, you may have to pay the full cost of the services provided. HMO members usually have a primary care doctor and must get referrals to see specialists.
2. PPOs (Preferred Provider Organizations) and POS (Point-of-Service) plans
These insurance plans give you a choice of getting care within or outside of a provider network. With PPO or POS plans, you may use out-of-network providers and facilities, but you'll have to pay more than if you use in-network ones. If you have a PPO plan, you can visit any doctor without a referral. If you have a POS plan, you can visit any in-network provider without a referral, but you'll need one to visit a provider out-of-network.
3. Multi-State
Multi-State plans are consumer-friendly insurance choices backed by the experience of the U.S. Office of Personnel Management (OPM), the same agency that oversees health insurance for Federal employees. Multi-State options are offered through some of the state Marketplace this year (2014), and more are expected to be added in future years.
4. Plans with a National Provider Network
Plans with a national provider network let you to see providers nationwide. You can get health services at a lower rate if you use the doctors, hospitals, and specialists within the plan's network.
In tiered provider networks, health insurance companies place providers, like doctors and hospitals, into tiers (usually just 1, but sometimes 2 or 3). You may pay different levels of copayments, coinsurance, and/or deductibles depending on the tier of your health care provider. The lower the tier, the less you'll pay for a covered service or supply.
5. Indemnity
Indemnity health plans are known as Fee-for-Service plans because of pre-determined amounts or percentages of costs paid to the member for covered services. You may be responsible for deductibles and co-insurance amounts. In most cases you will pay first out of pocket and then file a claim to be reimbursed for the covered amount.
6. Referral needed
Some plans require you to have a referral: a written order from your primary care doctor to see a specialist or get certain medical services. In many Health Maintenance Organizations (HMOs), you need to get a referral before you can get medical care from anyone except your primary care doctor. If you don't get a referral first, the plan may not pay for the services.
See also: Understanding Health Plan Costs
Dental Coverage
Dental coverage helps pay for the cost of visits to a dentist for basic or preventive services, like teeth cleaning, x-rays, and fillings. Dental coverage may be offered as part of a health plan or by itself through a separate, stand-alone dental plan.
Health Savings Accounts (HSAs)
A Health Savings Account (HSA) is a type of medical savings account available to those who are enrolled in a High Deductible Health Plan. The funds contributed to the account aren't subject to federal income tax at the time of deposit. Funds must be used to pay for qualified medical expenses. Some health plans are advertised as "HSA-Qualified" because they meet the requirements to open an HSA.
See also: HSA 2015 Rules & Requirements
Medical Management Programs
Some health plans offer programs to help you manage certain health concerns, like heart disease or diabetes. When you compare plans, you can choose to see plans with the programs that interest you.
What other terms are important to understanding health plan coverage. What questions do you have?