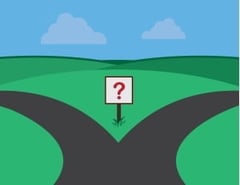 Selecting the right type of medical insurance for your needs is vital. One of the main challenges when shopping for a new medical insurance plan is understanding the different terms and acronyms associated with these plans. There are many different types of medical insurance out there; this article will explain your options.
Understanding Individual versus Group Medical Insurance
There are two main ways to obtain medical insurance. One way is to purchase an individual insurance policy and the other way is through your employer.
Individual Medical Insurance
Individual medical insurance (aka individual health insurance) is a policy purchased by an individual for themselves and their family based upon personal needs and budget -- just like car insurance. Individuals can select from a wide variety of plan types and coverage levels. Policies can be purchased through a licensed medical insurance agent or through the Health Insurance Marketplace. Purchasing an individual medical insurance policy has never been easier.
Group Medical Insurance
Group medical insurance is a type of medical policy that is purchased by an employer and is offered to eligible employees of the company, and to eligible dependents of employees. With group medical insurance, your employer selects the plan (or plans) to offer to you. The premium cost is often split between you and your employer, and there is a minimum percentage rate the employer must contribute.
4 Main Types of Medical Insurance
Working with an insurance broker can help you narrow down your options. Additionally, having a good understanding of the different types of medical insurance coverage options such as HMOs and PPOs will help you pick the type medical insurance plan that best fits your needs. As you are exploring plan options, here are the common terms used to describe medical insurance coverage options.
HMOs (Health Maintenance Organizations)
With an HMO, you generally will have coverage for a broader range of preventive services than you would have through a different plan. You may or may not be required to pay a deductible before your coverage starts. Generally you will have a minimal co-payment. There are generally no claim forms to file on an HMO. The main thing you will want to keep in mind is that with most HMO plans you have no coverage if you go outside of your network without proper authorizations from your Primary Care Physician (PCP) or in cases of certain emergency situations.
An HMO may be a good option for you and your family if you:
Prefer lower premiums

Like the trade off of in-network services

Desire good preventive services such as coverage for checkups and immunizations
PPO Medical Insurance Plans
PPO or "Preferred Provider Organization" plans are the most common. If you choose obtain coverage under a PPO plan, you need to get your medical care from doctors or hospitals on the insurance company's list of preferred providers in order for claims to be paid at the highest level.
These insurance plans give you a choice of getting care within or outside of a provider network. With PPO, you may use out-of-network providers and facilities, but you'll have to pay more than if you use in-network ones. If you have a PPO plan, you can visit any doctor without a referral.
You generally have an annual deductible that you would be required to pay before the insurance company begins covering your medical bills. You may also have a co-payment for certain services or a co-insurance where you are responsible for a percentage of the total charges of your medical expenses.
A PPO may be a good option for you and your family if you:
Need flexibility when choosing physicians and other providers

Do not want the burden of obtaining a referral to see a specialist

Like the balance of greater provider choice versus lower premiums
HSA-Eligible Plans
HSA-eligible plans are usually PPO plans with higher deductibles, designed specially for use with Health Savings Accounts ("HSAs").
An HSA is a tax-favored savings account that is used in conjunction with an HSA-compatible high deductible medical insurance plan to pay for qualifying medical expenses.
An HSA-compatible medical insurance plan may help you save money. Generally the monthly premium is less expensive than the monthly premium for a lower-deductible plan. The contributions to an HSA may be made pre-tax, up to certain limits set by the IRS. Unused funds in an HSA account role over year to year and accrue interest, tax free. Funds may be used for other life events as well but may incur penalties and interest to be paid.
An HSA may be a good option for you and your family if you:
Want to have greater control over when, what, and how much to pay for care

Seek the balance of higher deductibles versus greater control

Would like to save money tax free for current and future medical expenses
Indemnity
Indemnity medical insurance plans are known as "Fee-for-Service" plans because of pre-determined amounts or percentages of costs paid to the member for covered services. The member may be responsible for deductibles and co-insurance amounts. These plans allow you to take charge of your own medical care and select your own doctor or hospital.In most cases you will pay first out of pocket and then file a claim to be reimbursed for the covered amount.
An Indemnity Plan may be a good option for you and your family if you:
Seek high levels of flexibility and choice for doctors and hospitals

Are comfortable with the balance of higher rates in exchange for more service control

Can accept the burden of potentially increased administrative activity for referral and claims paperwork
When evaluating your medical needs, it is important educate yourself to help select the right type of policy for you. No matter what type of medical insurance policy you select, it is important that you understand your options.
See related article: The 4 Health Insurance Terms All Americans Need to Know (But Don't)
Do you have any questions about types of medical insurance? Leave a comment below.