As healthcare laws change, many small businesses are searching for ways to offer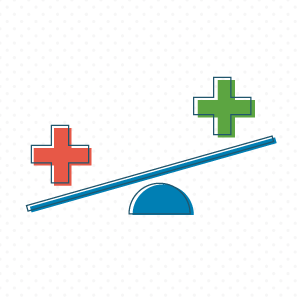 health insurance to employees without excessive costs. Many find it necessary to offer some type of insurance plan in order to retain top talent, particularly when larger companies in the industry are doing the same. Before you can choose which plan is right for your small business, it's important to understand the different types of healthcare benefits.
Health Plans on the Exchange
The healthcare marketplace, otherwise known as the Exchange, allows individuals to purchase their own health plans through a competitive system. Within this system, there are five different coverage levels.
Platinum – Consumer pays 10 percent; coverage is on average 90 percent of medical costs
Gold – Consumer pays 20 percent; coverage is on average 80 percent of medical costs
Silver – Consumer pays 30 percent; coverage is on average 70 percent of medical costs
Bronze – Consumer pays 40 percent; coverage is on average 60 percent of medical costs
Catastrophic – Only available for those under 30; coverage is less than 60 percent of average care cost, but covers preventive care and three primary care visits
These are individual health plans that your employees may choose to buy on the healthcare marketplace if given the option. Group health insurance plans are different in that they are offered through the employer. Businesses with more than 50 employees are required to offer insurance to their employees or pay a fine set by the government.
Types of Group Health Insurance
If your business opts for a group health insurance plan, there are several different types to choose from.
HMO – A health maintenance organization provides the full range of services to your employees. Participants, or enrollees, are provided with a generalized system for medical care. Enrollees may choose from a selection of general providers, and if needed, that practitioner will refer enrollees to a specialist.
Fully Insured Employer Group – Covered employees are given certifications from the insurance company, directly contracted by the employer.
Small Employer Group – Industries are grouped together by an insurance company to control and predict costs associated with health care in order to offer a lower rate to small businesses.
Large Employer Group – This is similar to small employer group, although the employer contracts directly with the insurance company for coverage.
Association Group – Rather than an employer, another organization offers insurance to a group of people. An example is a church group offering insurance to its members.
Preferred Provider Organization – This health-care network directly contracts with companies for health insurance.
What to Consider Before Selecting a Plan
Each business owner must evaluate their options and their employees' needs before selecting a plan. Here are a few things to consider as you go through this process:
Is your company experiencing significant growth or reduction? If you find your numbers are growing considerably, and you will be well over 50 employees soon, you will want to offer health insurance or face a fine. Many large companies find group health insurance to be a good fit because with the risk spread across a large number of employees, the premiums are lower. But, if you find yourself with a very small staff, individual health insurance makes a lot of sense, especially when coupled with a Defined Contribution Health Plan.
Are your employees looking for customizable health insurance? Group health insurance is increasingly offering more diverse options, largely due to the SHOP Marketplace. Business owners now have a number of plans to choose from. However, group health insurance still tends to be more of a one-size-fits-all solution. If your employees are looking for a health insurance option that is customizable to their specific needs, individual health insurance is a good solution.
Do you have limited time and resources to manage the health insurance plans? Managing health insurance plans can be time consuming and if this concern is keeping you from offering health insurance at your company, you may want to consider a Defined Contribution Health Plan. These plans utilize the Exchange, allowing employees to do the work in selecting a plan that is a right fit for them, and then the employees are given a fixed dollar amount each month. With that allowance, individuals are reimbursed for their health insurance expenditures. Many small business owners are finding that this reduces the amount of time their managers and HR professionals have to spend monitoring and administering health coverage.
These are just a few of the considerations that you face as you determine which health insurance soltuion to persue, but this short list will help you begin the process.
Conclusion
Thanks to endless options, companies are finding it more cost-effective to offer health benefits to their employees. From insurance on the Exchange to different types of group health plans, a perfect fit can be found for any business.
What solutions do you prefer for your small business insurance coverage?